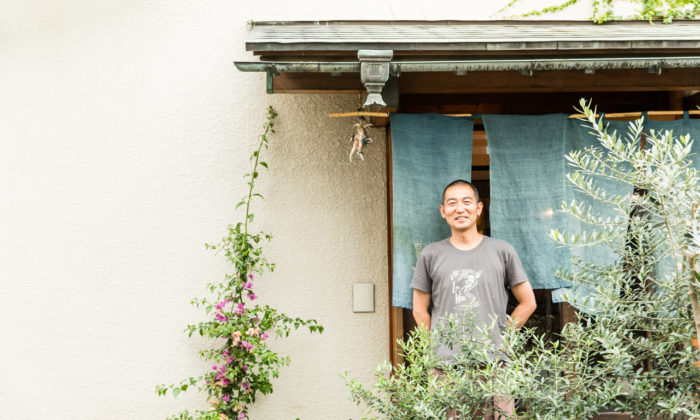 Delicious local bread, espresso, and wine bring happiness. Parlor Ekoda's presence enhances Ekoda's charm.
Ekoda Station on the Seibu Ikebukuro Line is home to three colleges and universities, namely the Nihon University College of Art, Musashino Academia Musicae, and Musashi University. Despite being known as a college town, Ekoda features a bakery to which bread connoisseurs from around Tokyo and even across Japan would gladly make a trip to. This bakery is Parlor Ekoda. It opened in 2006 and is now part of the neighborhood's charm. This article reflects on the shop's history with Mr. Koji Harada, the owner, and his connection to this neighborhood.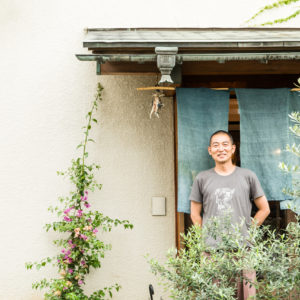 Mr. Koji Harada
14 years of residence along the Seibu lines
He lived near Hibarigaoka Station as a Musashi University student. A few years later, he started to live in the Kotake-mukaihara Station area and then moved to Ekoda upon relocating the bakery.
His initial plan was to start an espresso stand from his vehicle...... What caused him to open the iconic bakery in Ekoda?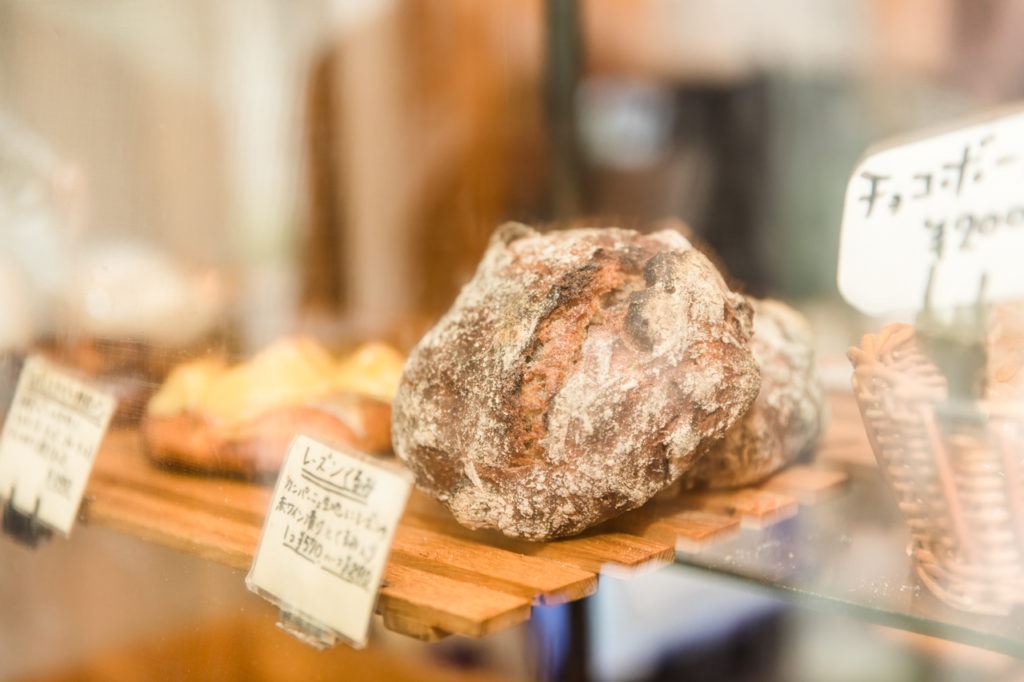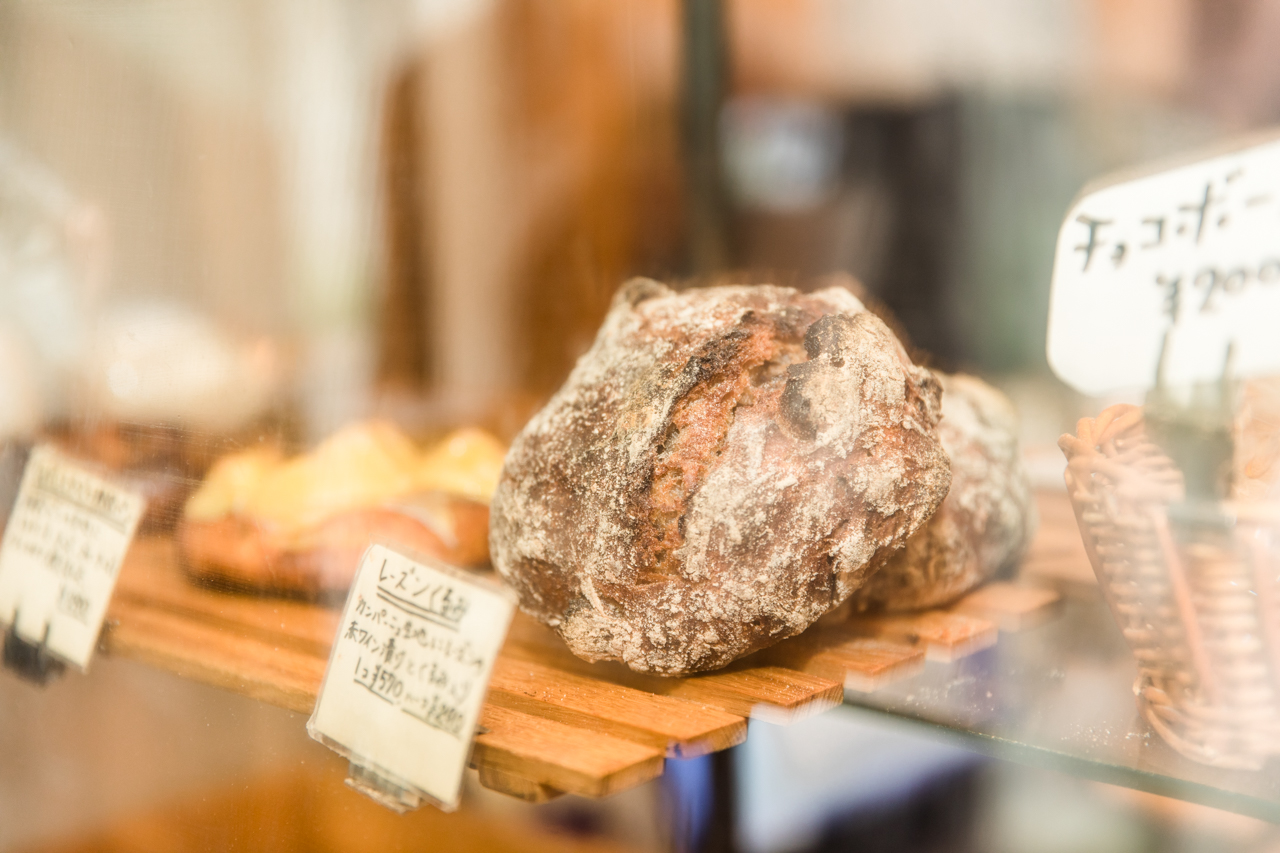 The bakery's showcase is packed with a wide range of bread, including whole-wheat and rye-based hard bread made from wheat flour and raisin yeast, loaves of sandwich bread, and buttery brioche, all baked in the bakery. Each type of bread at Parlor Ekoda is unique and eye-catching. Although the bakery is renowned for its delicious bread, Mr. Harada revealed that, contrary to popular belief, the "bakery" actually started as an espresso bar.
When Mr. Harada stayed in Australia on a working holiday visa, he encountered a café with an espresso machine, and was inspired to open a café, which culminated in the creation of Parlor Ekoda.
"I still consider my establishment to be an espresso bar. In fact, I started to bake and serve bread as an ingredient for the sandwiches that accompany the coffee. I never dreamed that my bread would become the flagship product."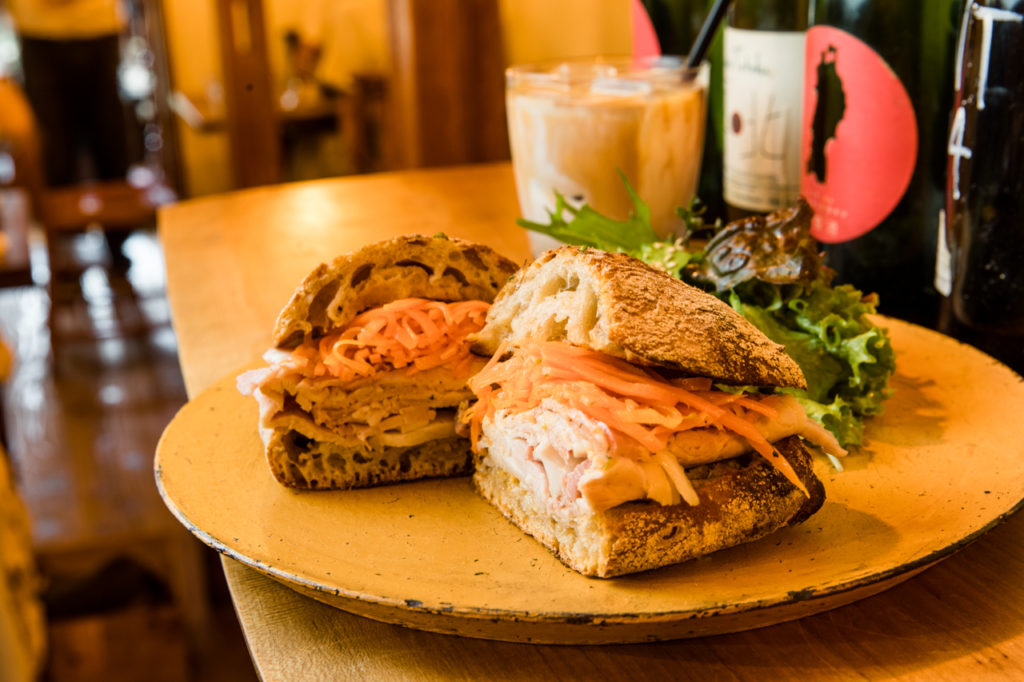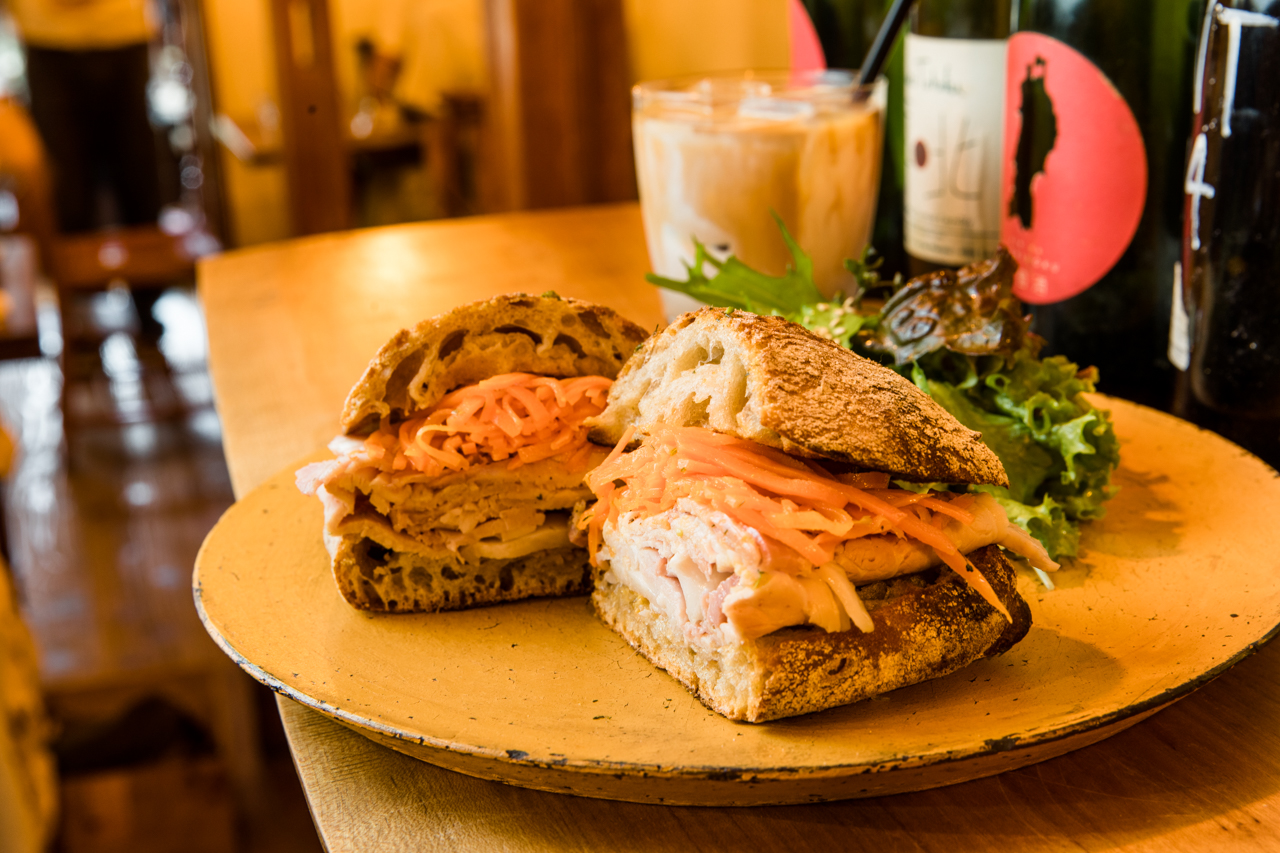 In addition to the surprising truth of the shop's origin, Mr. Harada also told an interesting story as to why he opened the store in Ekoda.
"At that time, I was driving an old Volkswagen bus and wanted to use it to start a business. I came to Ekoda to look for a place because it is close to my home and was familiar to me as a Musashi University graduate. In fact, I was seeking a parking space instead of a property. However, something happened and I got my license suspended (laughter). My dream of running a mobile expresso bar was shattered, and I had no other choice but to visit a real-estate agency. Since it was right after the Lehman shock, I was able to rent a property at a good price."
I want to share my idea of deliciousness while talking with customers.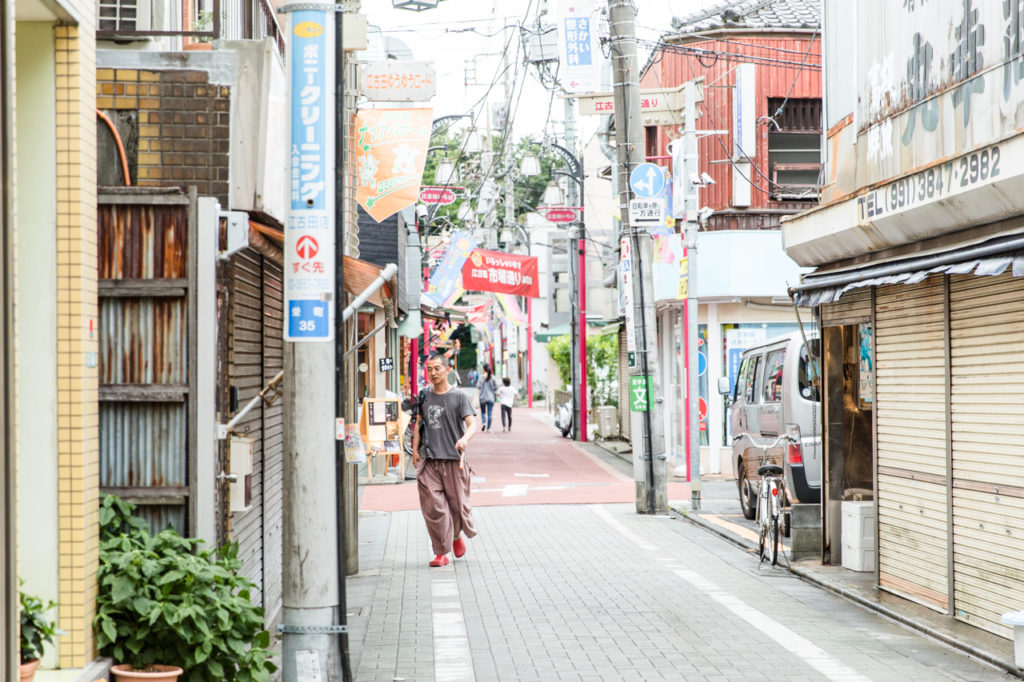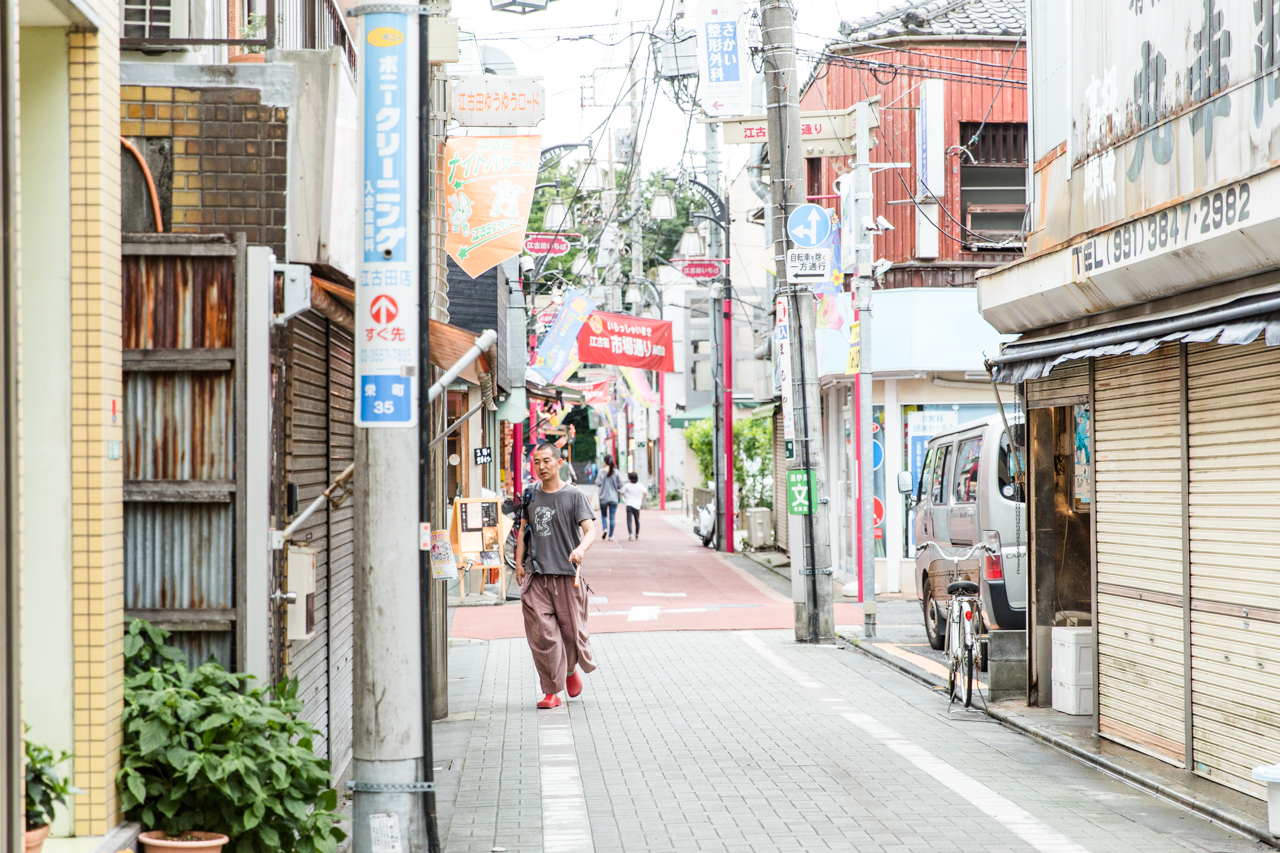 "That was how Mr. Harada came to rent a small property of approximately 285 square feet located near the north exit of Ekoda Station, where he opened the café of his dreams. The proximity to Musashino Academia Musicae was also a deciding factor.
""Since many professors and students at music colleges are conscious of European culture to some degree, they are more likely to welcome the espresso and bread products that we offer. One day, I picked some opera songs as background music on a whim, and a customer who happened to be an opera singer told me about the songs and Italian culture. Since the café then was so small that it had just seven seats, it was natural for me to automatically start conversations with my customers.""
Mr. Harada's bread soon became popular in the neighborhood and was featured in an increasing number of magazines and media outlets such that Parlor Ekoda has come to be regarded as the face of the neighborhood. Even after relocating to the current property, which is equipped with a spacious café area and kitchen, Mr. Harada still serves his customers with a side of conversation."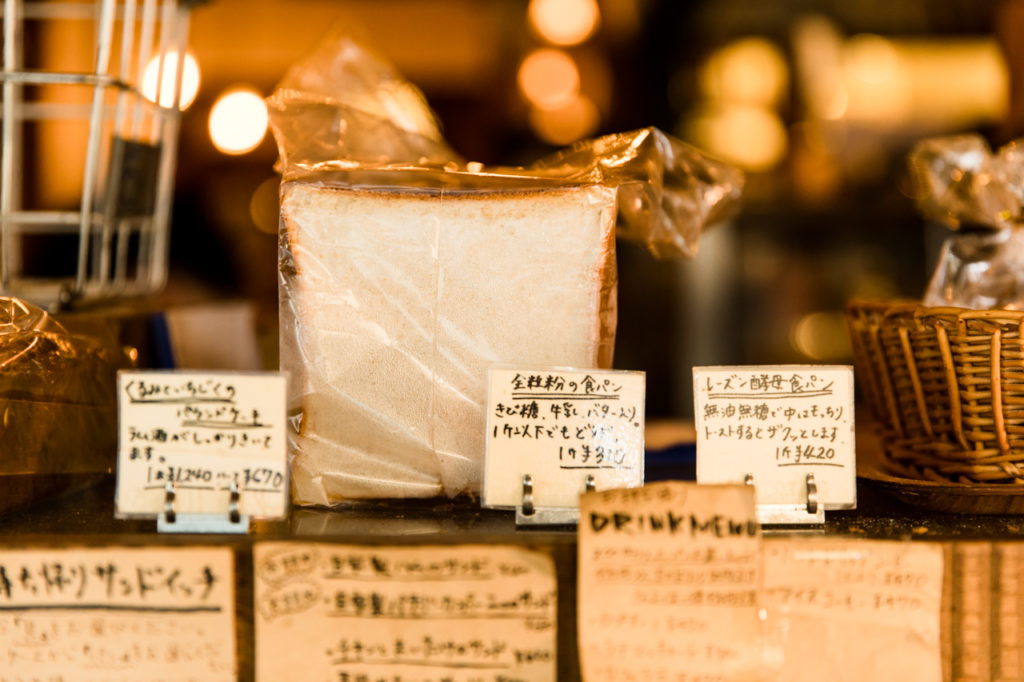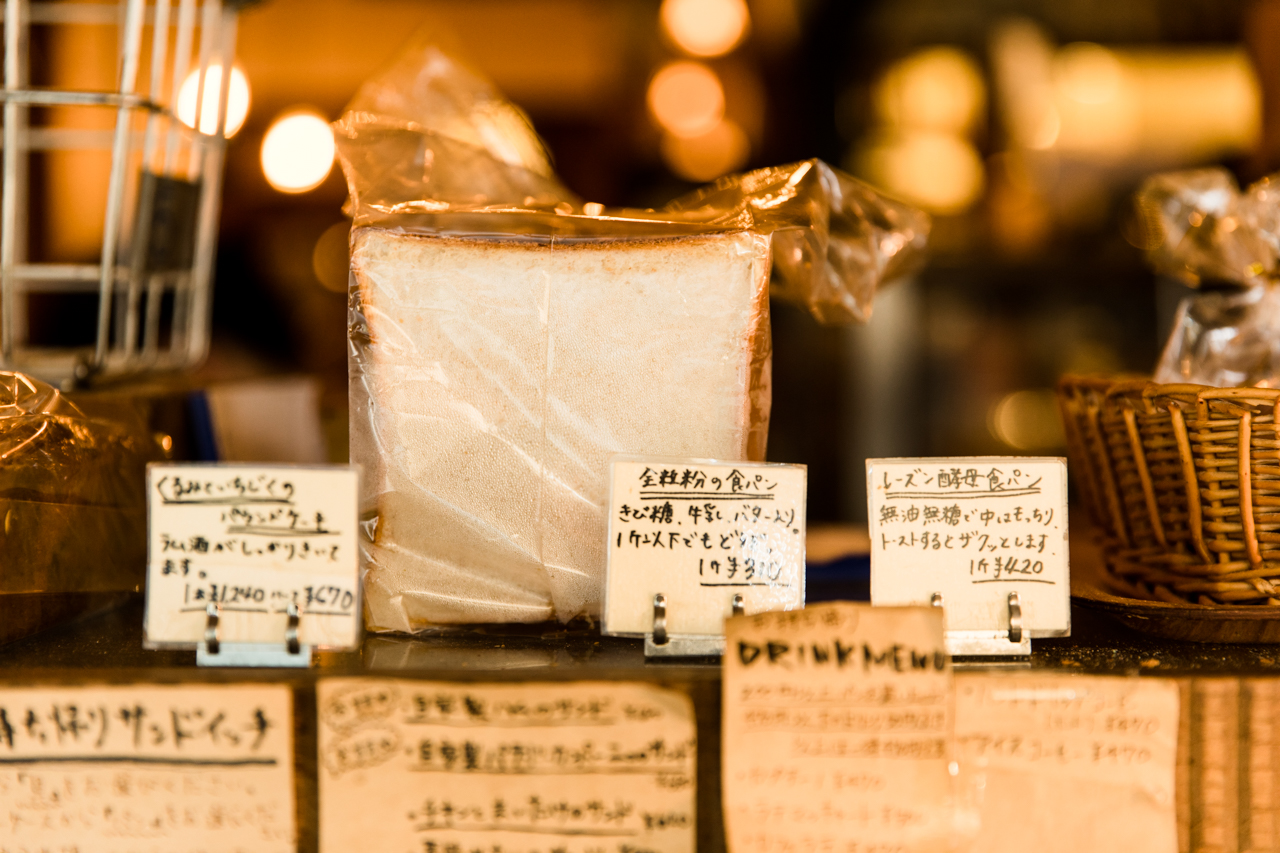 "That's because I want to convey what I think is delicious. I want my customers to say that my bread is delicious, so I make suggestions while chatting with them."
The dine-in menu is filled with details on the characteristics of the yeast used in each bread product and its taste, and is well worth reading. Candid comments such as "delicious but a bit hard to bite" make you feel as if you are talking with Mr. Harada.
I would be overjoyed if customers come to the café and think "I'll live in Ekoda because I can eat delicious bread here".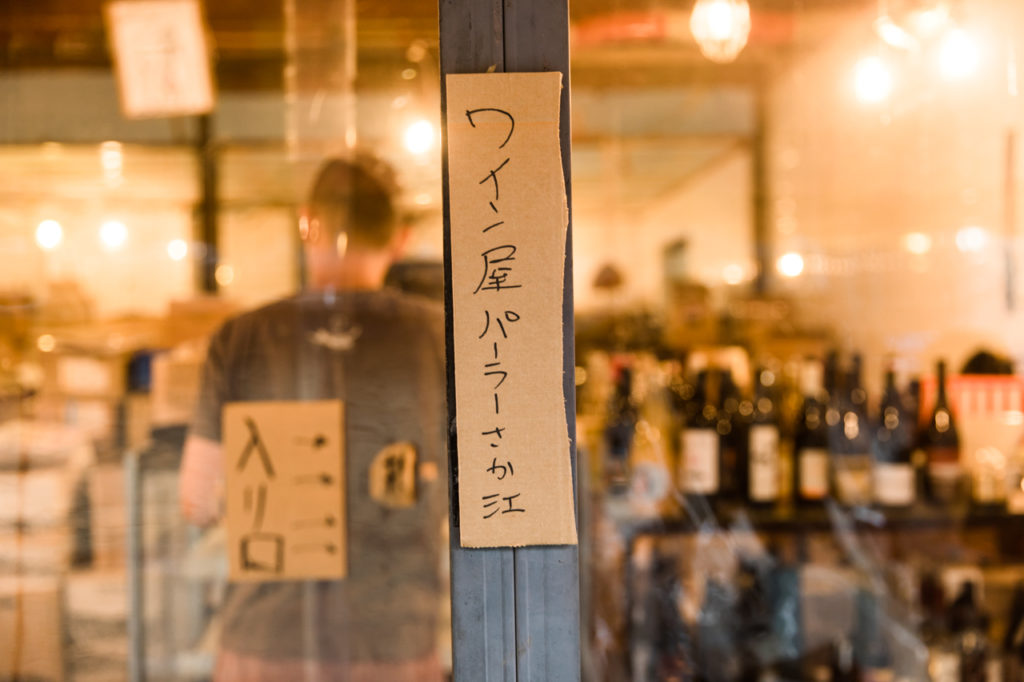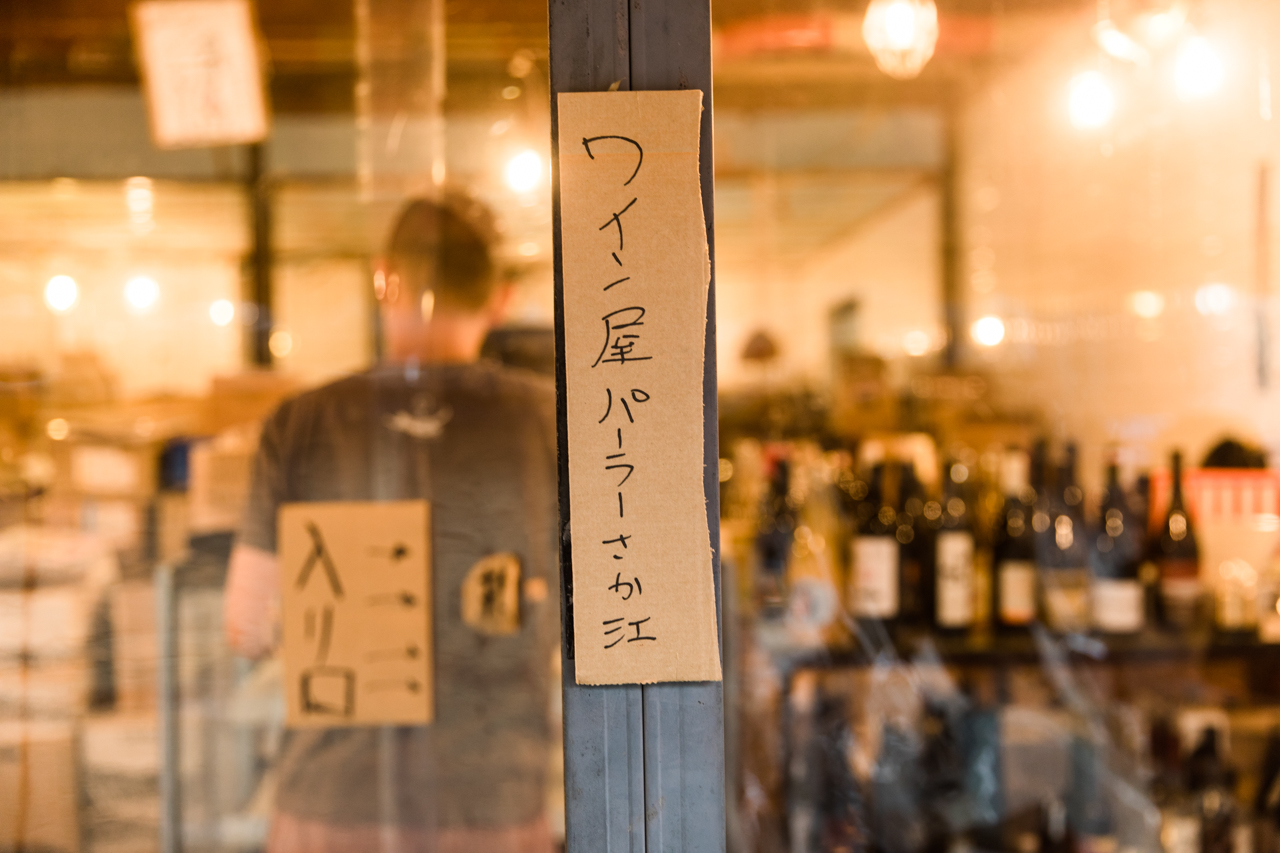 Aside from Parlor Ekoda, Mr. Harada also runs Machi no Parlor, a café inside a nursery school in Kotake-mukaihara, and Parlor Sakae, a natural wine bar and shop that opened in Ekoda six months ago. Customers can choose wines while learning about the wineries and producers and tasting the wines (paid service). These days, Mr. Harada spends most of his time at the wine bar. With people from neighboring eateries and local wine connoisseurs dropping in, the wine bar and shop has already become a new hangout in Ekoda.
On the second Sunday of March, June, September, and December, Mr. Harada holds a food market known as Rojimonoya alongside the owner of MaiMai, a Vietnamese restaurant near the south exit of the station.
"I want to provide a local alternative to those who go all the way to large markets in the city center. The same goes with restaurants and bars. If there are good establishments in the neighborhood, everyone can go straight home from work, and then dine and drink in their own neighbourhoods. This is better because they can still go home on foot even if they drink too much."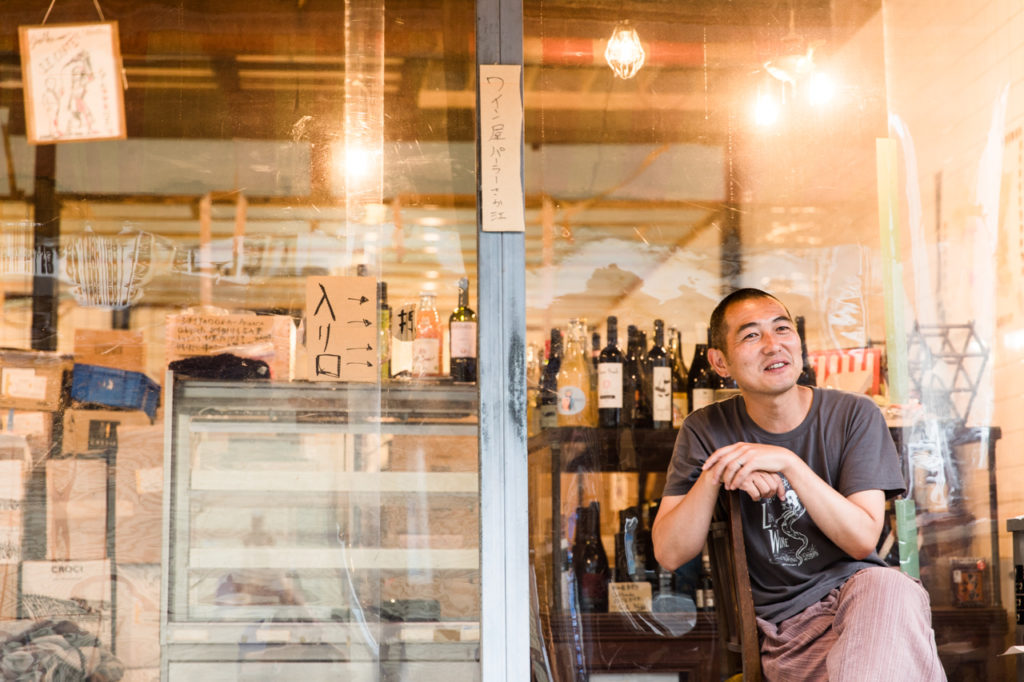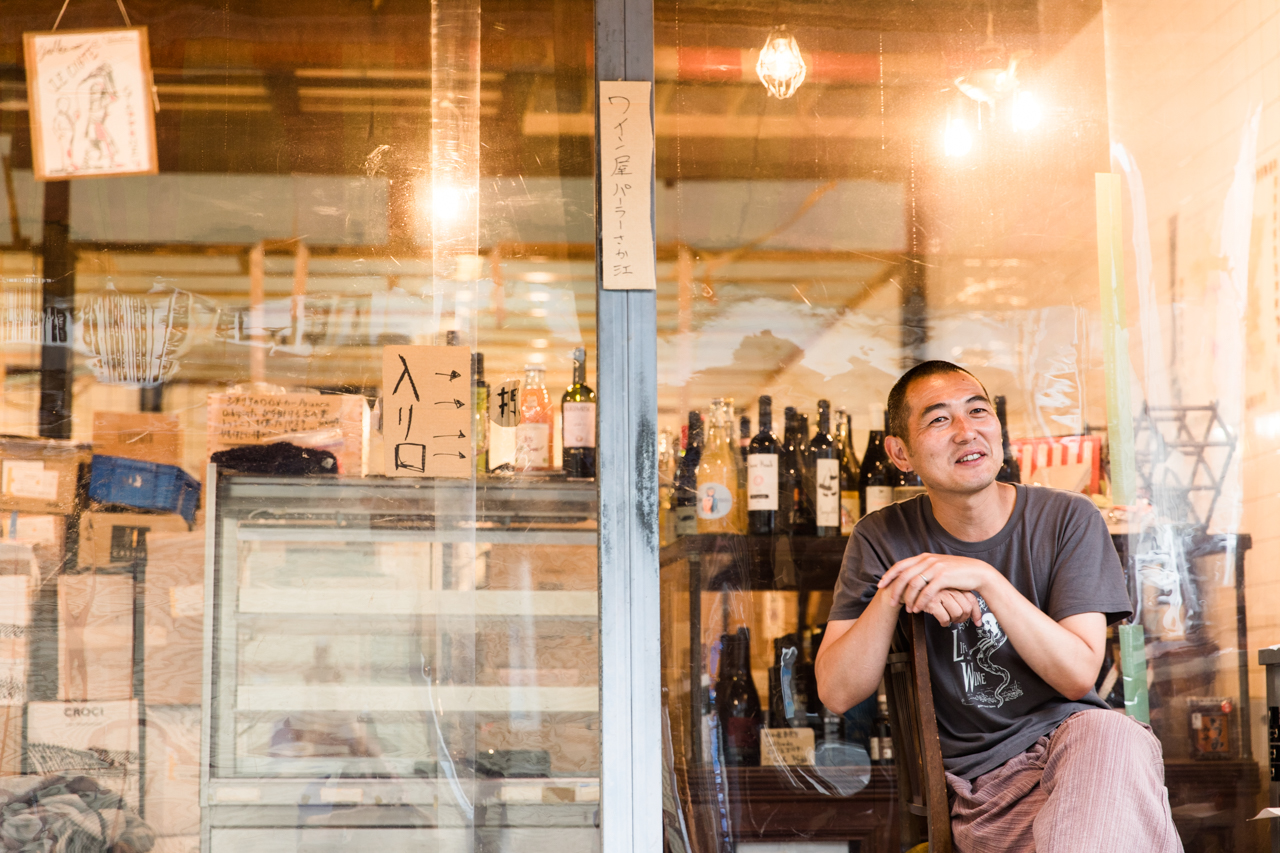 Satisfying the needs of residents right where they live "helps make the neighborhood and residents more affluent and also reduces food miles," said Mr. Harada. As a final topic, Mr. Harada spoke about a recent development in this neighborhood that made him happy.
"Parlor Ekoda is more and more likely to be included in the neighborhood information whenever a new condominium is built, which makes me quite happy. (laughter) They include my establishment as an essential business along with other facilities, like how many minutes it takes to walk to the supermarket, how many minutes it takes to walk to school, and how many minutes it takes to walk to Parlor Ekoda. It means a lot to us if someone wants to live in Ekoda because of our delicious bread. Likewise, I want to be part of the reasons charming places emerge, by enlivening the neighborhoods along the Seibu line together with equally enthusiastic people."
About Parlor Ekoda, the business featured in this article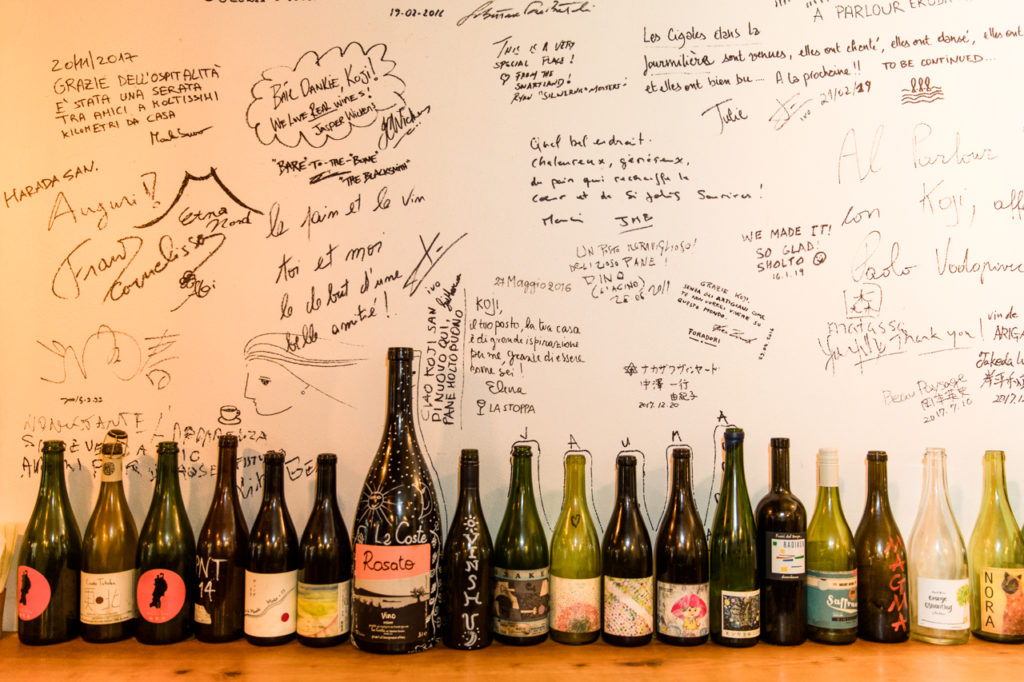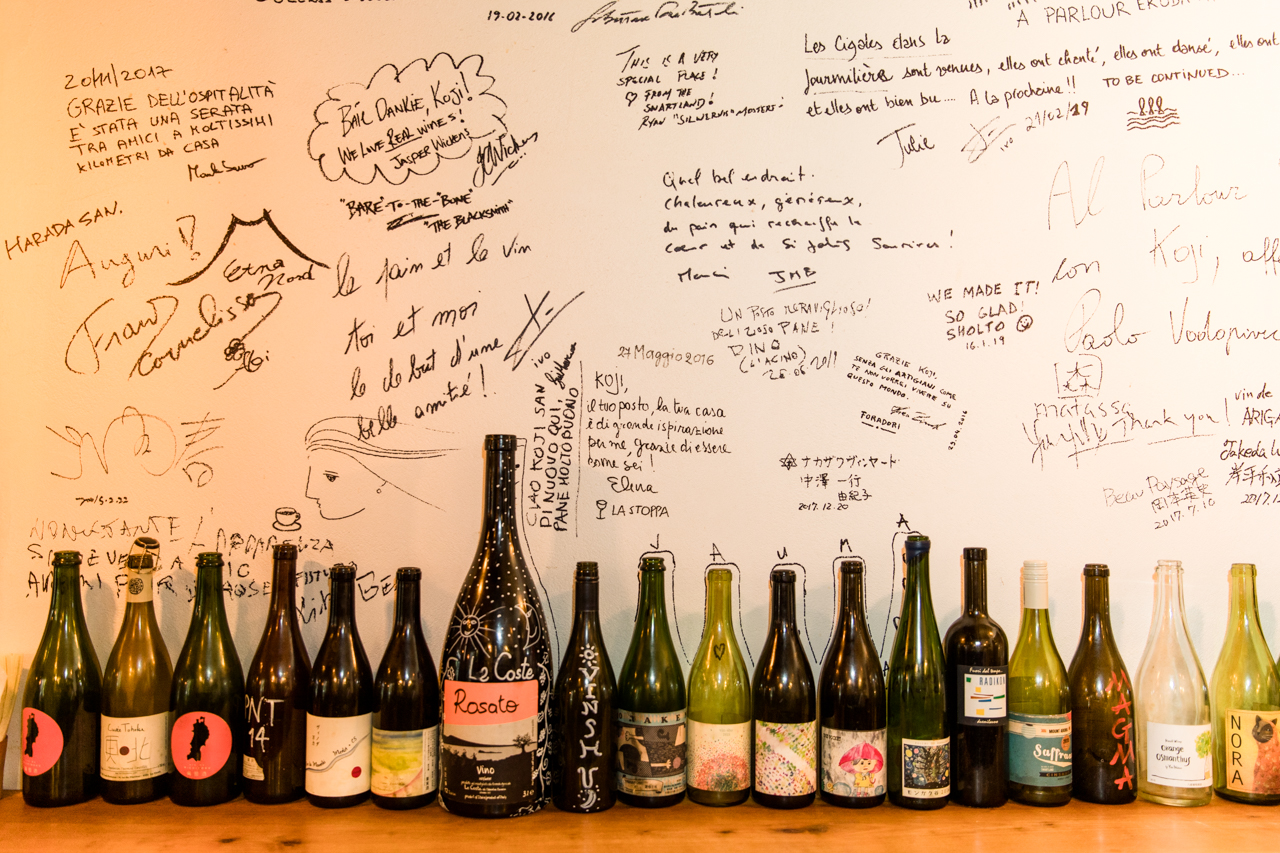 ■Location: 41-7, Sakaecho, Nerima-ku, Tokyo
■Phone: 03-6324-7127
■Business hours: 8:30 AM - 6:00 PM
■Closed: Tuesdays
* The information presented in this article is current as of the date of the interview; it may differ from the latest information.