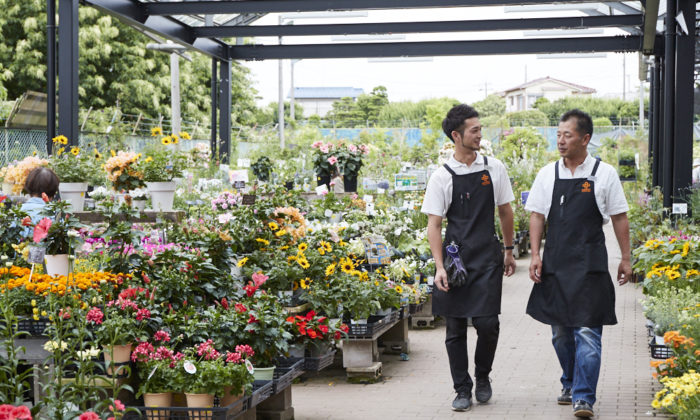 Ozaki Flower Park has underpinned horticulture development for more than half a century. What makes Musashiseki, the beloved hometown of the president of Ozaki Flower Park, so cozy?
Ozaki Flower Park is one of Tokyo's largest and most popular garden centers with the largest selection of products. It sells over 100,000 varieties of plants throughout the year in a store so vast that it could easily be mistaken for a botanical garden. We asked two people, about the joys of growing plants and the charm of the verdant Musashiseki area: Mr. Akihiro Ozaki, the company president of Ozaki Flower Park, who took over the store from his predecessor and has grown it to the point where every gardening enthusiast knows of it; and Mr. Atsushi Namba, an employee of the store.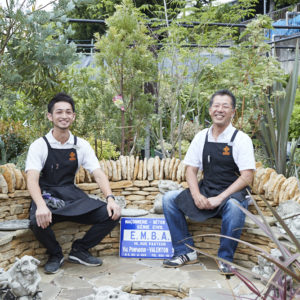 Mr. Akihiro Ozaki / Mr. Atsushi Namba
50 years of living in the Seibu Line area / 4 years of living in the Seibu Line area
Second president and CEO of Ozaki Flower Park, now in its 62nd year of business. / In charge of Ozaki Flower Park's garden tree sales. He relocated to the Seibu Railway line area when he was hired.
The store he inherited from his father became a community space frequented by many people.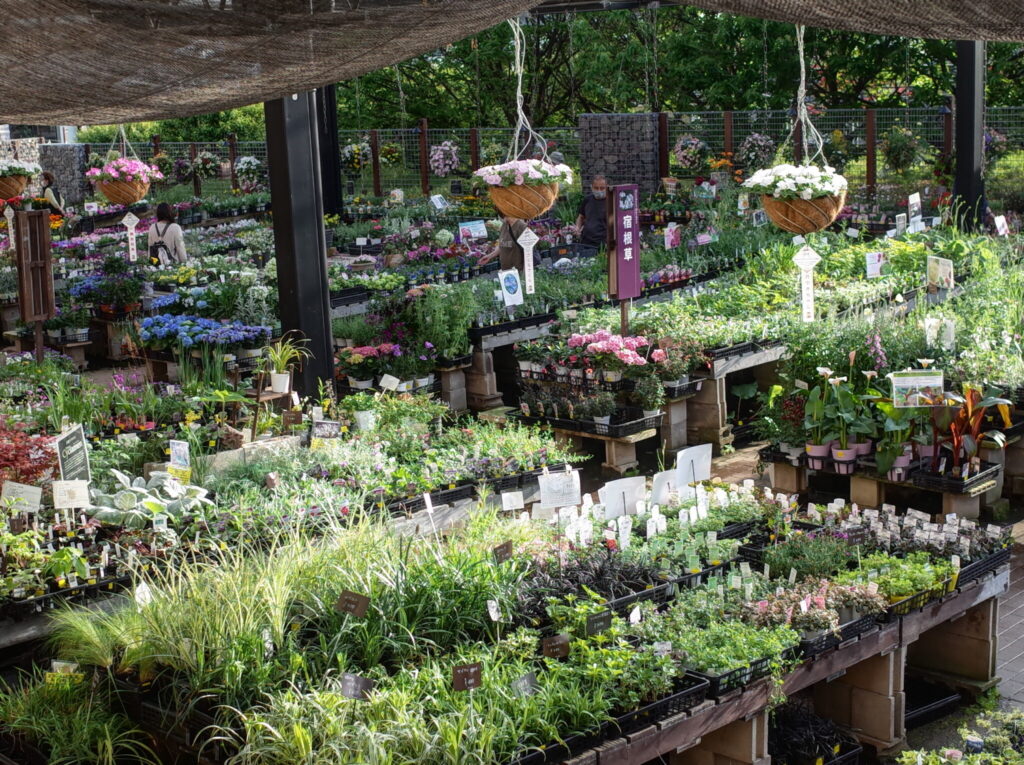 Ozaki Flower Park, a 15-minute walk from Musashiseki Station on the Shinjuku Line, consists of four sales departments: Outdoor Garden, Indoor Garden, Gardening Supplies, and Lifestyle & Pets. The outdoor sales area is a constant source of fascination for visitors, offering everything from common vegetable seedlings such as tomatoes and eggplants to the largest cactus you have never seen.
"My family had lived in Musashiseki for generations before my Grandfather, and we were originally farmers. My father switched to growing cyclamen from growing vegetables. Then, neighbors started asking if he would sell flowers directly to them. Since that was so well received, he decided to open a garden store." (Mr. Ozaki)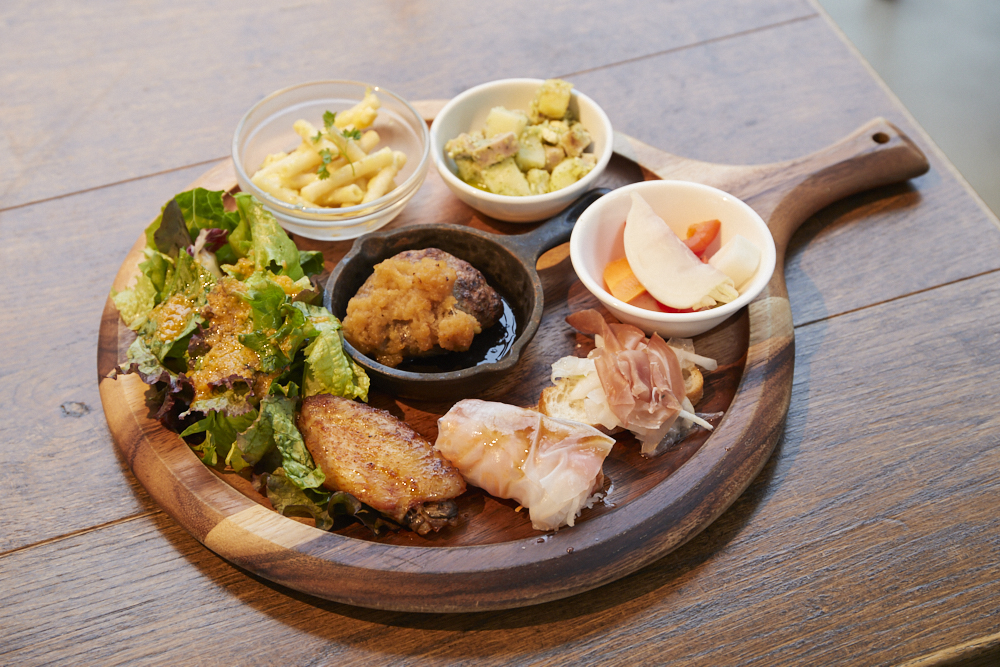 After Mr. Ozaki became the second president, the store grew into a place that attracts people from across Japan through continued revamps, such as creating displays for visitors to enjoy and opening the Growers Café serving dishes made with local vegetables. The Growers Café that opened with the rebirth of the garden center uses vegetables grown in the nearby Nerima Ward. It has a reputation as a place for rediscovering the charms of the Musashiseki locale.
"Nerima Ward and the area around Musashiseki have the most productive green areas in the 23 wards, where plants are readily available. Many gardening buffs live around the store as well. I feel it's because of this environment that this store has established itself in this area." (Mr. Ozaki)
Mr. Atsushi Namba, who has worked at Ozaki Flower Park for the past five years, commented, "I walk to the store from Musashiseki Station, and I learn a lot from the beautiful gardens in every house. Oh, they plant hydrangeas like that, or this house has beautiful roses. It's a fun place to walk around." (Mr. Namba)
Offering an assortment of products not bound by trends to meet customer needs.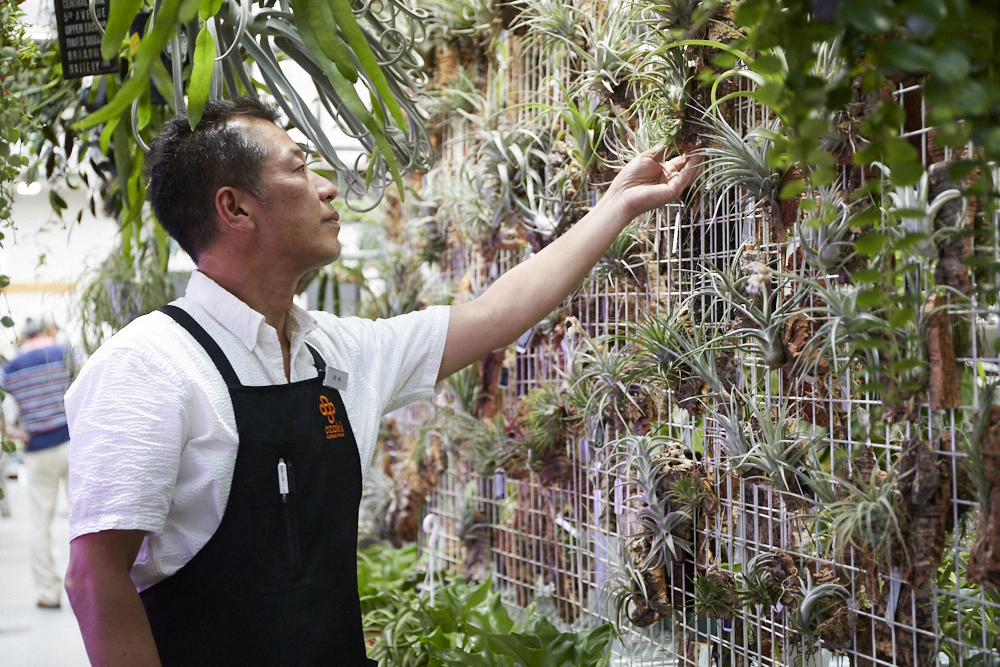 Ozaki Flower Park was selected as a Five-Star Accredited specialty store in 2015, recommended by flower markets in each prefecture, for its staff's customer service, knowledge of flowers, and approach to flower sales.
"I also stand in the store when I have time and cherish my time with customers. I'm in charge of the houseplant corner on the second floor. Customers and staff members fondly call it 'the jungle.' I sometimes go out and buy directly from the local growers." (Mr. Ozaki)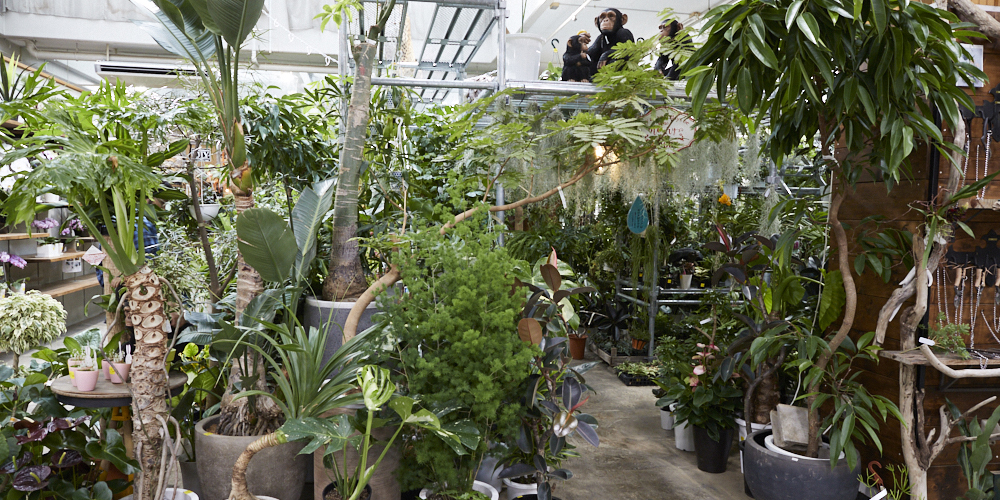 Seeing plants lined up in rows rarely available in other stores is a sight to behold. Among them, the area where carnivorous plants, such as the Raffles' pitcher plant, are displayed in summer has many fans among men and women of all ages, and boys who love them also frequent the area.
However, Ozaki Flower Park continues to be loved because it has a good balance of regular varieties so that the selection does not focus only on the unusual and trendy.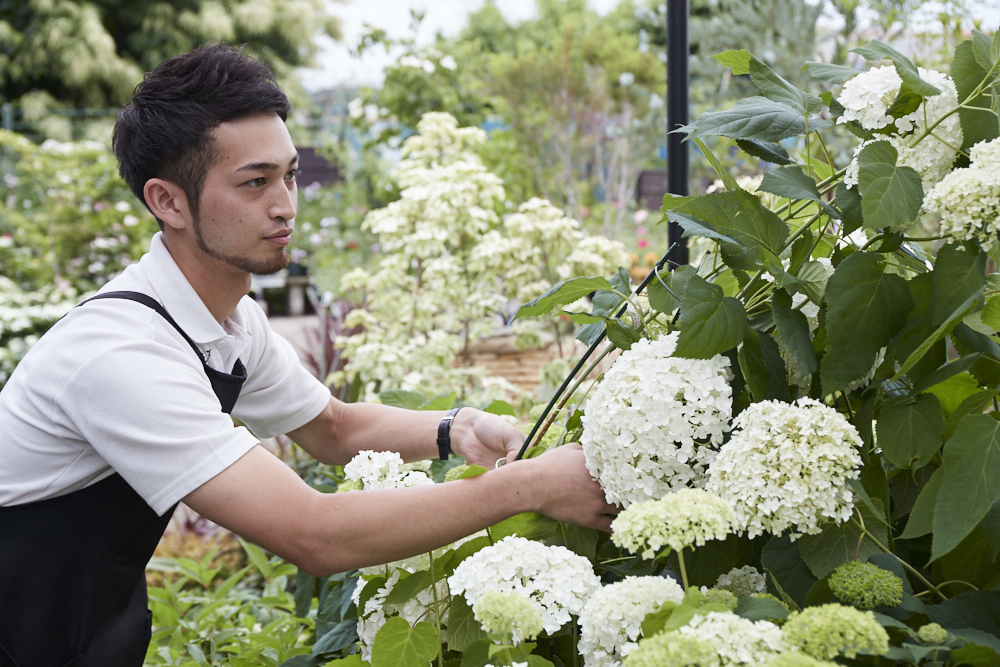 "We have over 400 varieties of roses alone. Whether you like unusual or classic flower varieties, many different types of horticultural enthusiasts exist. That's why we aim to offer an assortment of varieties that caters to each customer," he says.
Ozaki Flower Park aims to create a rich environment filled with flowers and greenery.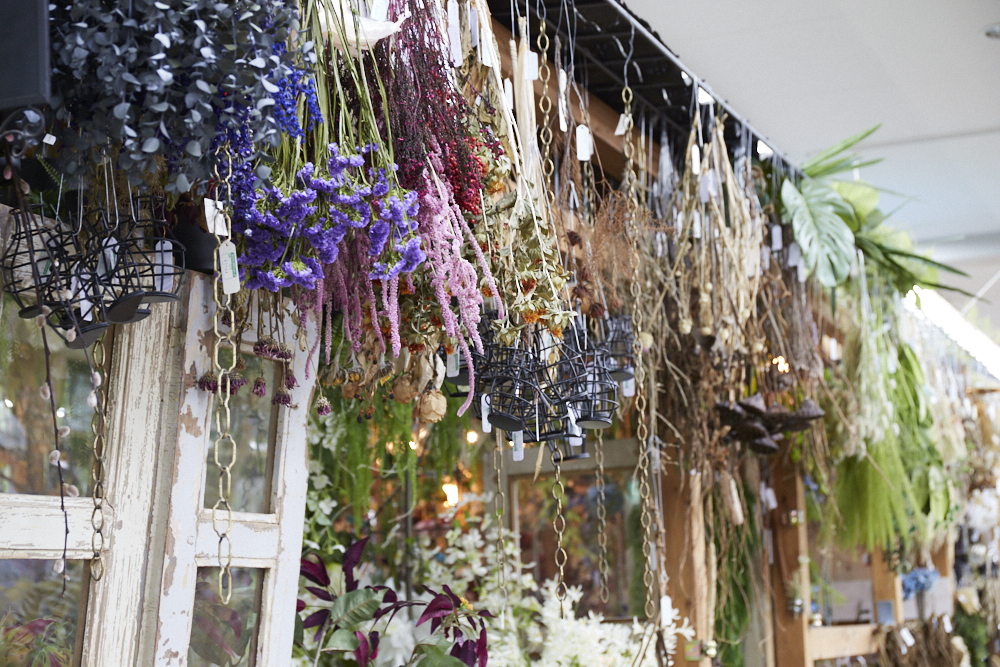 Before becoming president, Mr. Ozaki ran a florist in the Netherlands. He says that he was impressed by European scenery, where cite have flowers blooming profusely throughout.
"I believe that flowers and greenery can play a role in deepening communication with people in the community, just as we engaged with our neighbors through selling cyclamen at our founding. Going forward, I want to create an environment brimming with flowers and greenery, just like in Europe. I hope we can spread the joy of living with plants from Musashiseki's lush greenery to the rest of Japan. I also hope that our store can be a place where people can learn about and share the nature-rich scenery of Musashiseki and the deliciousness of vegetables grown nearby." (Mr. Ozaki)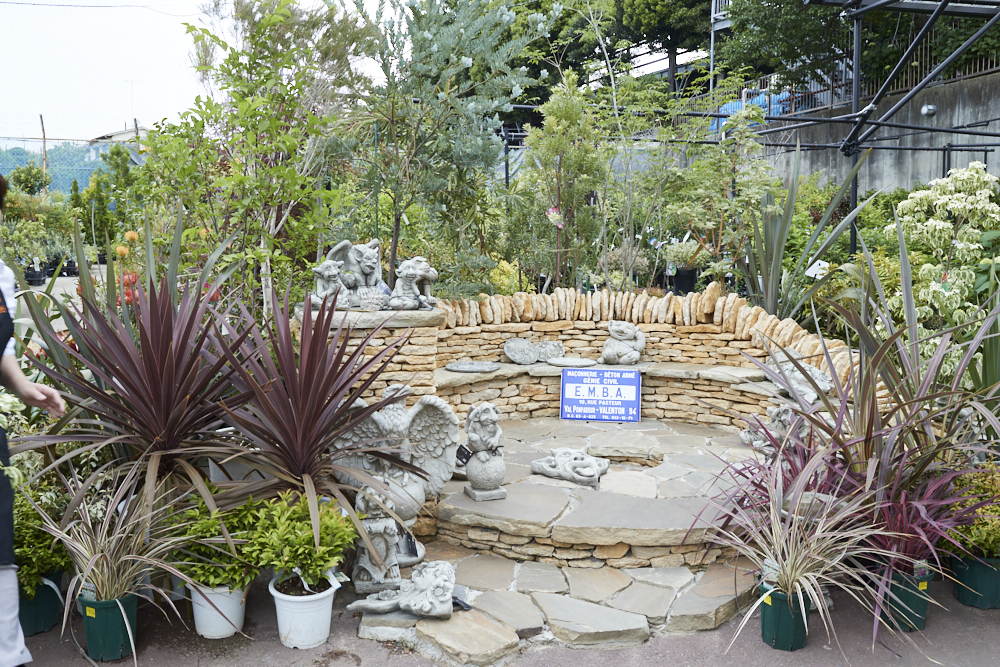 "Many people may get their first taste of gardening at Ozaki Flower Park. If you're not used to it, you may make errors, killing the plant or find it failing to bloom. If you have any questions, please don't hesitate to ask our staff for help." (Mr. Namba)
Ozaki Flower Park is a place that even those uninterested in horticulture want to visit again and again, and it is also a place of relaxation and interaction for Musashiseki locals.
About Ozaki Flower Park, the business featured in this article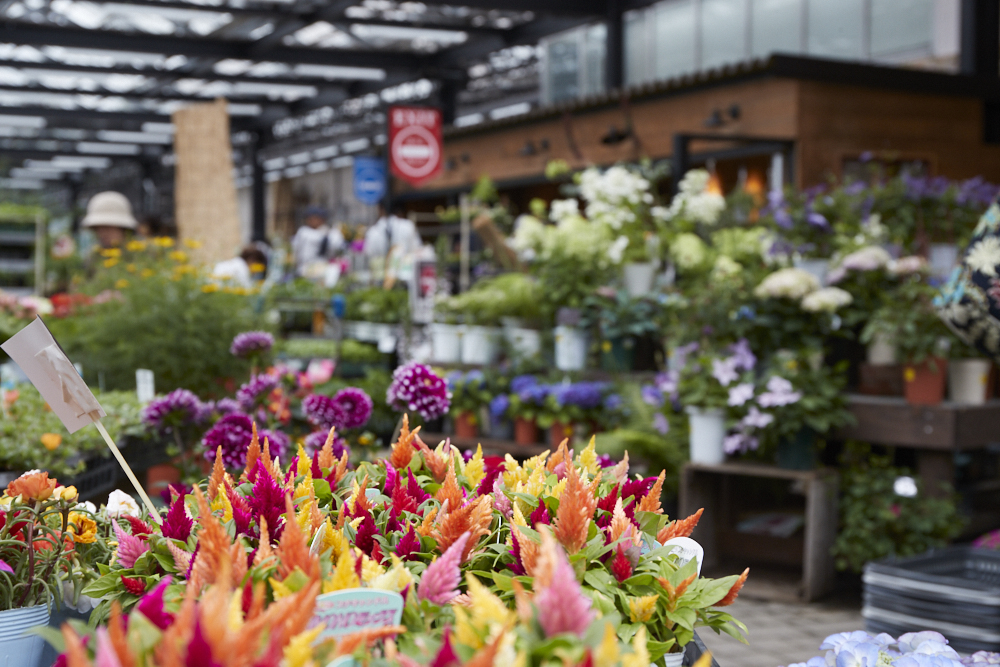 "Ozaki Flower Park
■ Location: 4-6-32, Shakujiidai, Nerima Ward
■ Phone: 03-3929-0544
■ Business hours: 9:00 a.m. – 7:00 p.m.
■ Closed: January 1 & 2
■ Official website: https://ozaki-flowerpark.co.jp"
* The information presented in this article is current as of the date of the interview; it may differ from the latest information.