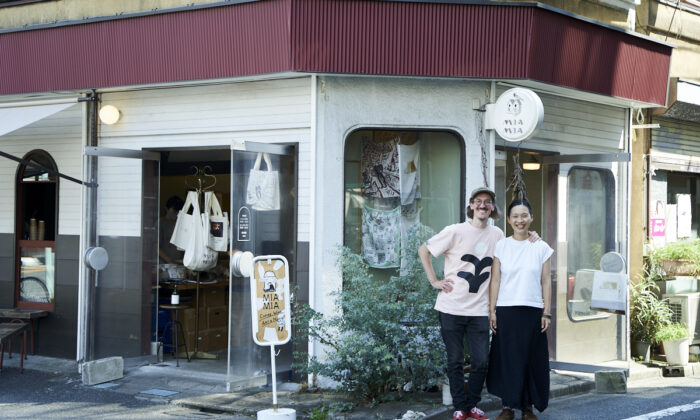 A cup of coffee prompts a conversation. MIA MIA serves as a hub that brings people together.
Although only two stops away from Ikebukuro Station on a local train, Higashi-Nagasaki has an easy-going ambiance. MIA MIA, a café that opened in April 2020 in this town, was transformed into a place that attracts many people while retaining the nostalgic vibe of a 50-year-old boutique. The owners, Vaughan and Rie, were very approachable during the interview, chatting with passersby and customers alike, and everyone who walked by MIA MIA smiled for a moment and then waved goodbye.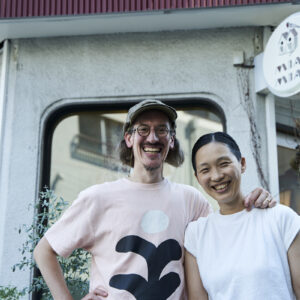 Vaughan Allison and Rie
have lived along the Seibu lines for two years.
In April 2020, Vaughan, a man of many hats including being a coffee writer and a model, and Rie, an architect, opened the café crammed with the things they love.
An encounter with a property in an unfamiliar location sets their dreams in motion.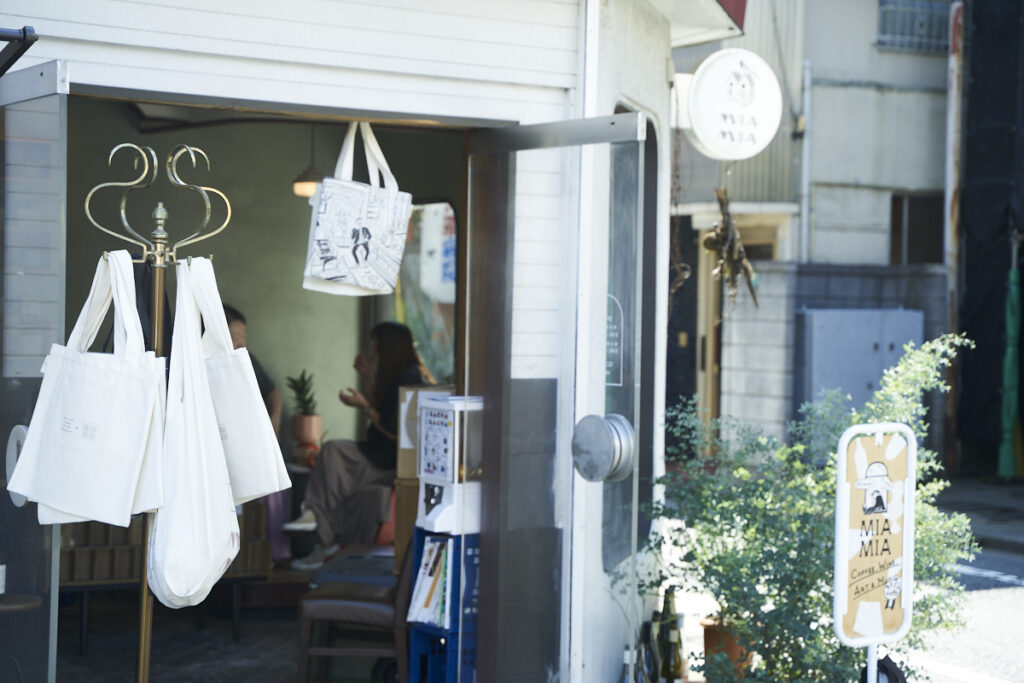 Vaughan and Rie had no ties or associations with Higashi-Nagasaki, but they had wanted to open a café for a long time and had been looking for a property. They came across this place by chance, and their dreams suddenly began to take shape.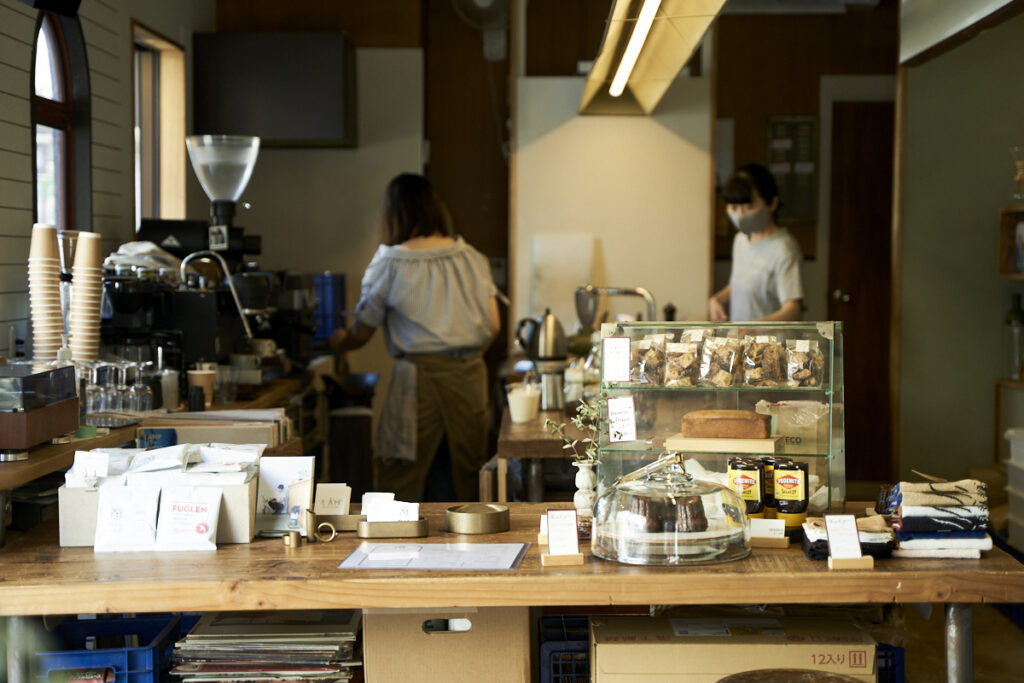 "The couple was interviewed by the landlord, who wanted someone who would ""make the town more amusing."" They presented their ideas for a place where locals feel they belonged while also attracting outside visitors and passed the interview with flying colors.
""MIA MIA is an aboriginal Australian word. They would travel from place to place, building huts from whatever was available, and the first hut is called mia mia. We thought it would be great if this place could also serve as a shelter for everyone using the materials we have here,"" says Rie.
They happened to come across a local octogenarian carpenter and were able to have him renovate the building. It was revamped and transformed into a cozy haven while retaining the old building's original features throughout."
What purpose does a town café serve? Transforming into a space conducive to communication.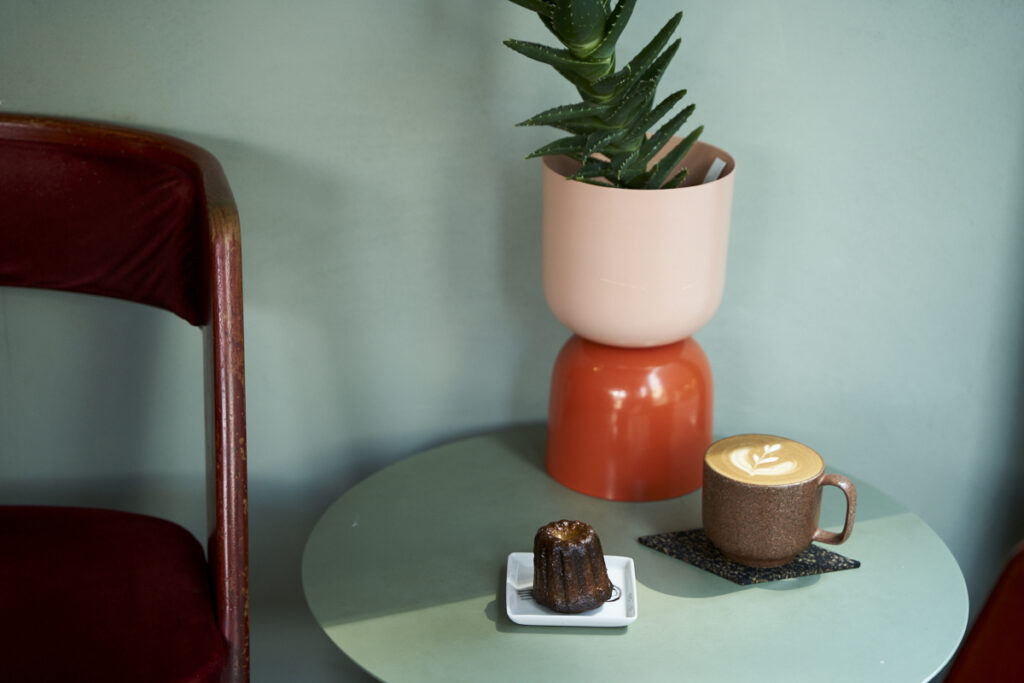 "People in Melbourne drink coffee morning, noon, and night. That's why everyone frequents coffee shops, so the baristas are very knowledgeable. They know everything, like where the best coffee shops are in the area, or about that old man who hasn't shown up and whether he might be okay or not. They're like community hubs or information centers. Whenever Vaughan and I travel, we first ask the good coffee shops in the area where they recommend we go. We wanted to connect people and the town in such a way, and if there is no such place in Japan, we should do it ourselves. We wanted to create a space where people can come together and communicate naturally and where something can happen," says Rie.
"The café the couple was aiming for was exactly such a town hub, where communication could take place. Coffee brings people and towns together. The new connections that form there are what they value the most.
""We want people to come here when they want to meet someone. Japan is a country with many natural disasters, yet I think there are many moments when people feel isolated without knowing anyone around them. But we thought that if you could put a face to someone you know in the community, it would make you feel a little safer. We want to provide a place to be when you want to meet or talk to someone. It's a small coffee shop, but I think it's like part of the town's infrastructure,"" says Rie."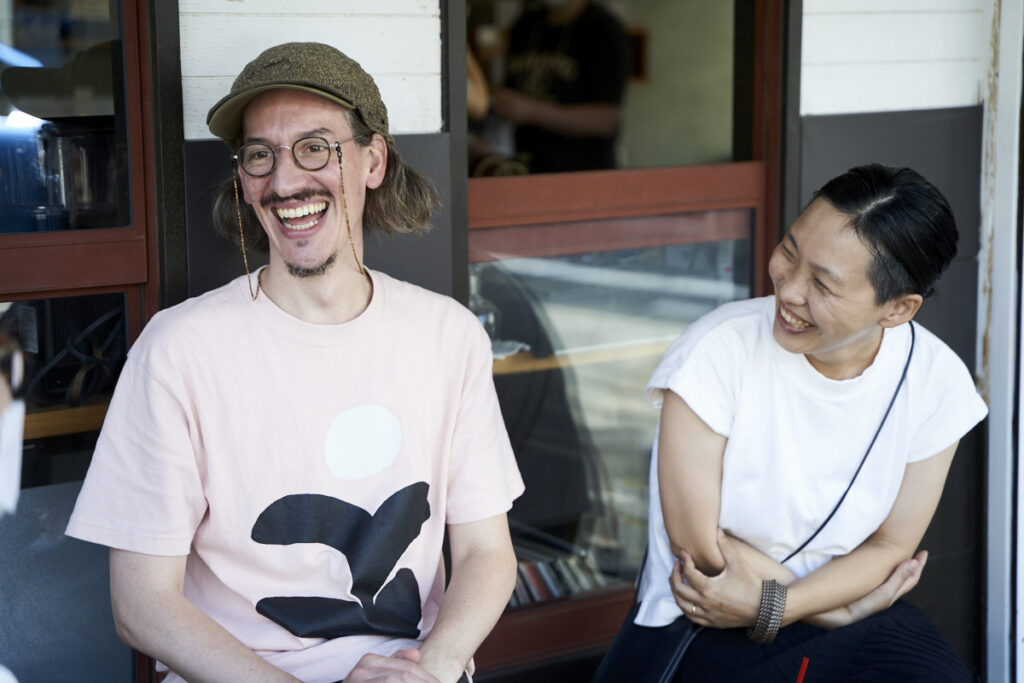 At one point, Vaughan murmured quietly, "Just watch for a moment. I think you will see what we are trying to do." A member of staff who was cleaning outside the shop greeted an elderly woman passing by, and they spontaneously began to chat. That is their usual sight, he says. The woman says she often passes by here and is acquainted with Vaughan and Rie. Every time she passes by MIA MIA, she greets them like this.
MIA MIA's doors and windows are always wide open, allowing the staff to see and speak to customers and passers-by. That is how they have interacted with the town's inhabitants since this place was built.
"We greet people to brighten our town. It may sound simple, but greetings are so important. We also sweep the route to the station. People say we don't have to go that far, but we think it's normal. Because the cleaner the town is, the better," says Vaughan.
Commenting on the shop, Rie says, "We're running this shop as part of the community, so we want to bring the whole area to life. The same goes for cleaning, and we believe that if we make the town livable and everyone feels good about living here, it will attract new people, and the shopping arcade will thrive."
We want people to come here and feel a bit happier, a bit more energized.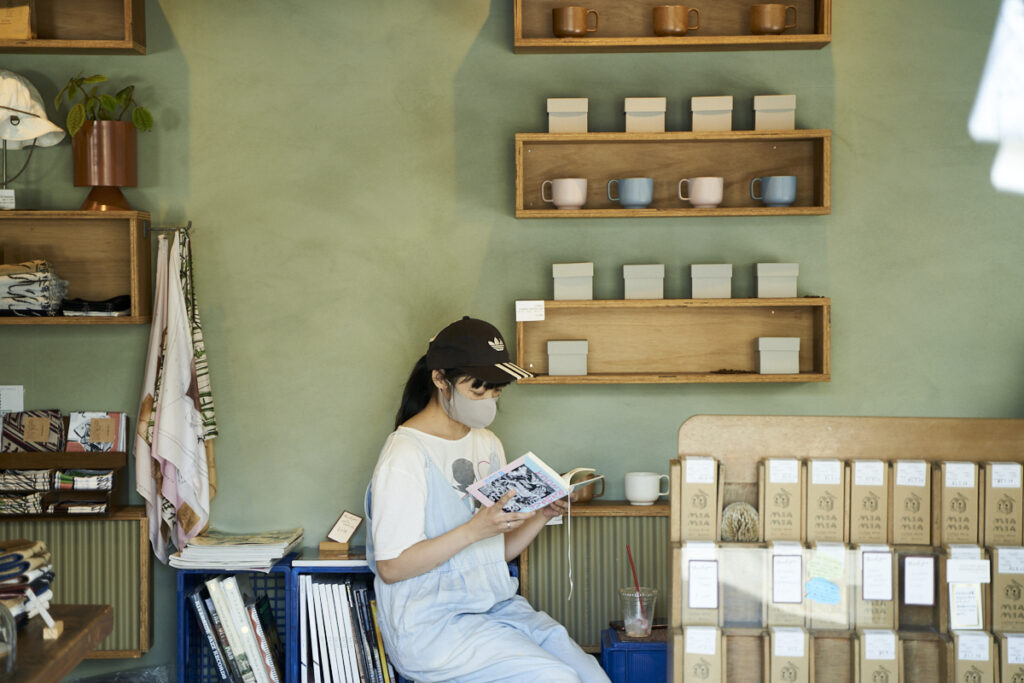 The MIA MIA website has a section called "HELLO! HIGASHI NAGASAKI", which introduces the couple's favorite restaurants in the Higashi Nagasaki area.
"If you found a great place, you would tell your friends about it, right? Of course, I love the culture of magazines, but word of mouth is the most reliable. It's from this mindset that we introduce restaurants. Because they're genuinely good places, we want to share them," says Vaughan.
"We walked around the town before renting this place, and we're introducing some of the interesting restaurants we found. This area was originally called Ikebukuro Montparnasse. There is an area called Nagasaki Atelier Village where artists used to live, Tokiwaso is nearby, and there is also a neighborhood where jazz musicians still live. Due to the proximity of Nihon University College of Art and Musashino Academia Musicae, young artists have been living here and creating works of art. That's why we were sure they would be open to our attempts in this town," says Rie.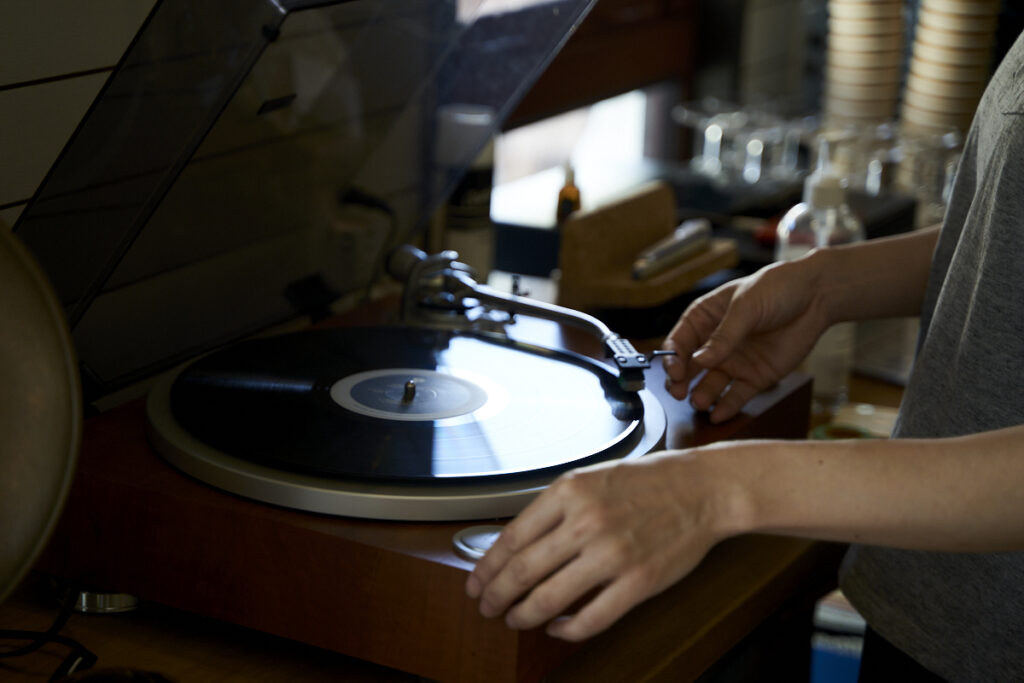 "I still prefer doing things offline," says Vaughan. Even though the COVID-19 pandemic makes it difficult for people to travel and see each other, what MIA MIA offers is a cup of coffee only available here, an experience unique to this place, and encounters with people you won't have anywhere else.
"It would be nice if people could come here and leave a little happier. I don't care how that happens. To give them a few such moments. Whoever comes in, they feel a little better," says Vaughan.
When I heard Rie say, "We're just creating the opportunity, but the customers are also creating this place with us," I had an epiphany. A community is made up of people, and I realized that not only Vaughan, Rie, and the other staff members, but also myself, who enjoys the coffee, are one of the characters that make the space what it is. Everyone will surely want to come back again and again for the delicious coffee and the connections they form with the people they meet through this place.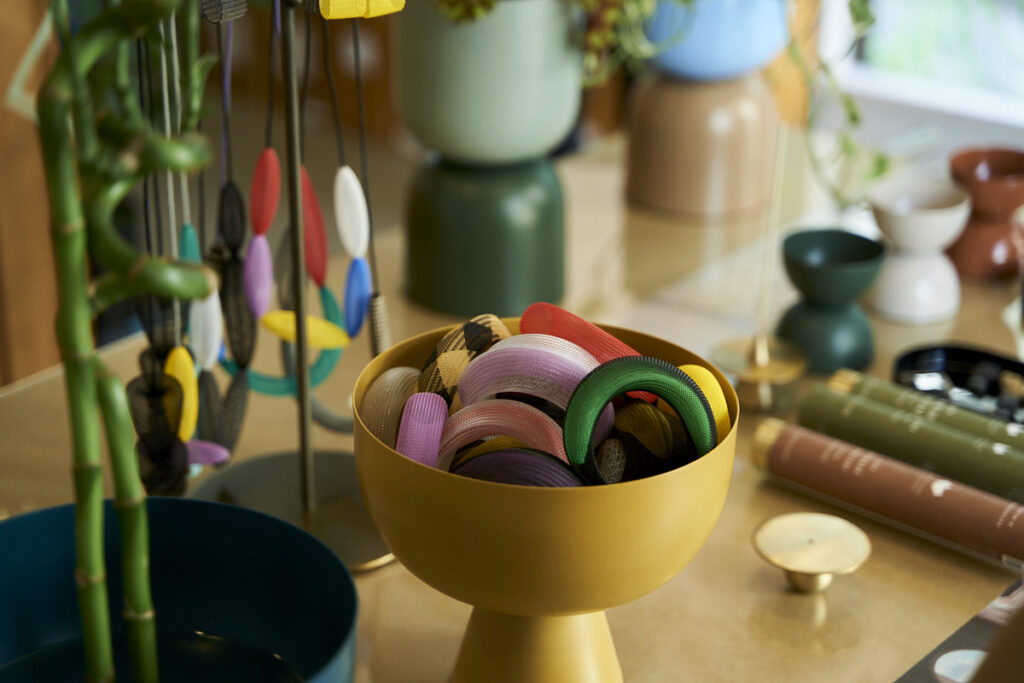 About MIA MIA, featured in this article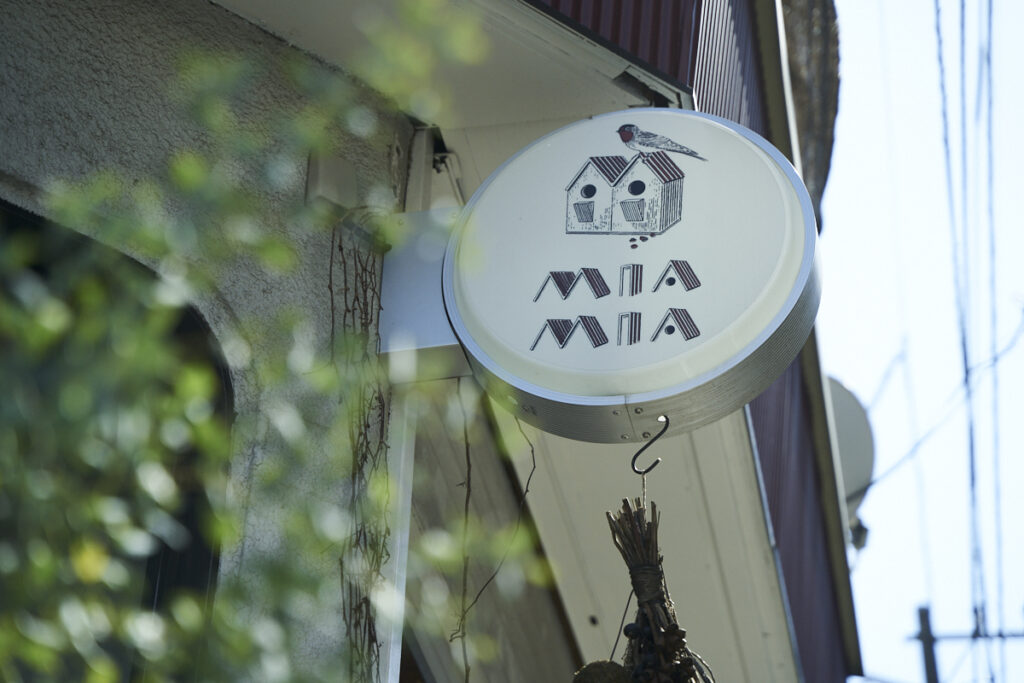 Location: 4-10-1. Nagasaki, Toshima-ku, Tokyo
Telephone: not available
Business hours: Monday, Thursday 8:00 - 20:00, Wednesday 6:55 - Radio Gymnastics! Fri, Sat, Sun 8:00-22:00
Closed on Tuesdays (open until 22:00 if Tuesday is a national holiday)
Official website: https://www.mia-mia.tokyo/
*The information presented in this article is current as of the date of the interview; it may differ from the latest information.
(photo:Natsumi Kakuto text:Kayo Yabushita)