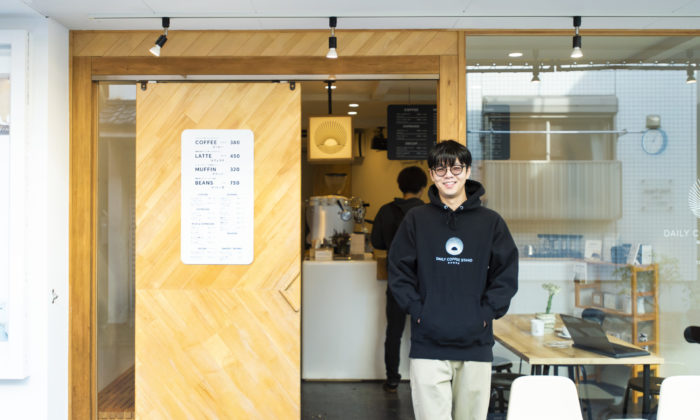 The Daily Coffee Stand in Nogata, a business that has become a year-round source of comfort for the local community.
Nogata Station on the Seibu Shinjuku Line lies across a bustling shopping street that stretches north-south. The neighborhood is dotted with old businesses and new independent ones, exuding an atmosphere that makes you want to stroll around at a leisurely pace. Located down an old school side street off the main shopping street, the Daily Coffee Stand is open year-round. Tasting the same coffee and chatting with the friendly staff is part of the regular daily life of Nogata residents.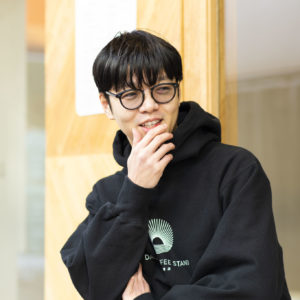 Mr. Yu Ogawa
30 years of residence along the Seibu lines
Mr. Ogawa was born and raised in Nogata. "Nogata is a good place; it is urban but the atmosphere is warm and cozy, and it has lively shopping streets."
"Nogata will still be my favorite neighborhood 10 years from now."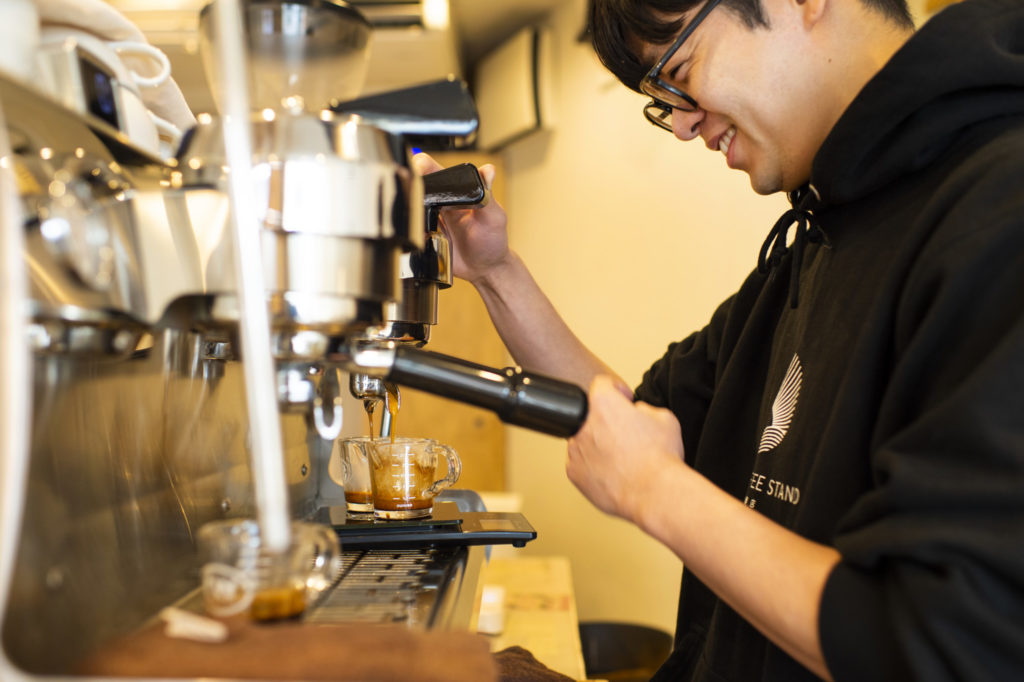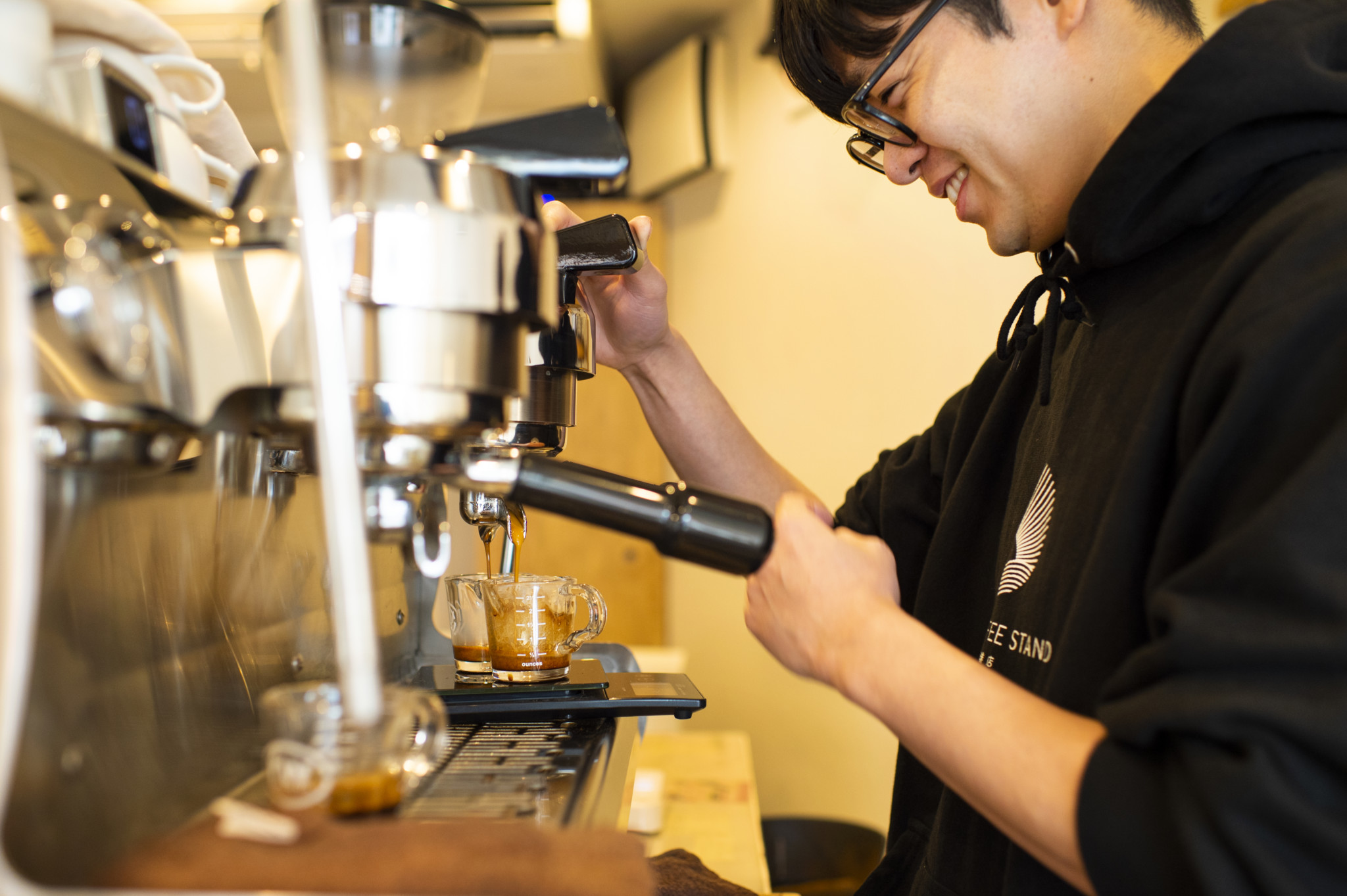 "Mr. Ogawa, the owner, was born and raised in Nogata. From age 26 to 29, he moved to Okayama Prefecture, afterwhich, he returned to Nogata and opened the Daily Coffee Stand in 2016.
""I initially worked at a company, but I left after a year because I did not feel very suited for the job. Then, my sister and her husband decided to open a housewares store and café in Okayama, and they recruited me to help with their business. I had always been interested in opening a shop, so I jumped at the chance.""
At the store in Okayama, Mr. Ogawa was in charge of the coffee. He taught himself about the different types of coffee and brewing methods. He did extensive research and never lost interest in learning more. Then, he came to realize that he was well-suited to being a barista. When he came to know the joys and depths of coffee, he noticed that flavor was not the only element that gave coffee its charm.
""Even if you are very fond of ramen, you are unlikely to eat it every day. On the other hand, coffee is an interesting beverage in that you can drink it every day, whether it be when you want to relax, to energize yourself, or to wake yourself up. What hooked me was not the coffee itself, but rather the communication that accompanies coffee. I wanted to set up my own business during my 20s, which is another reason I returned to Nogata right at 29.""
Although Mr. Ogawa returned to Nogata, he was not thinking about opening a shop there."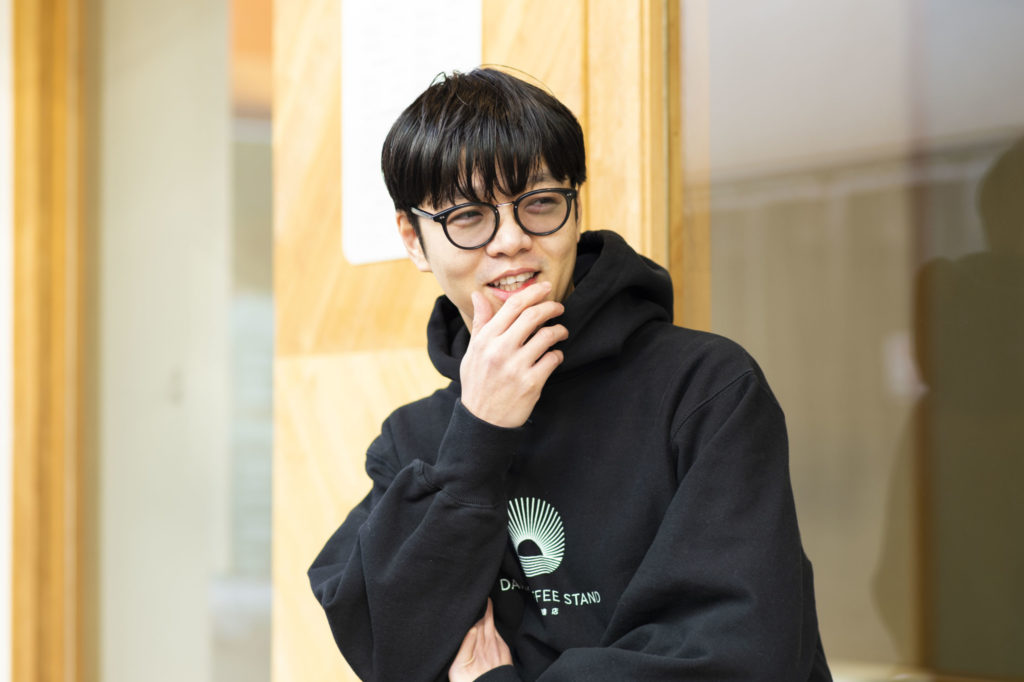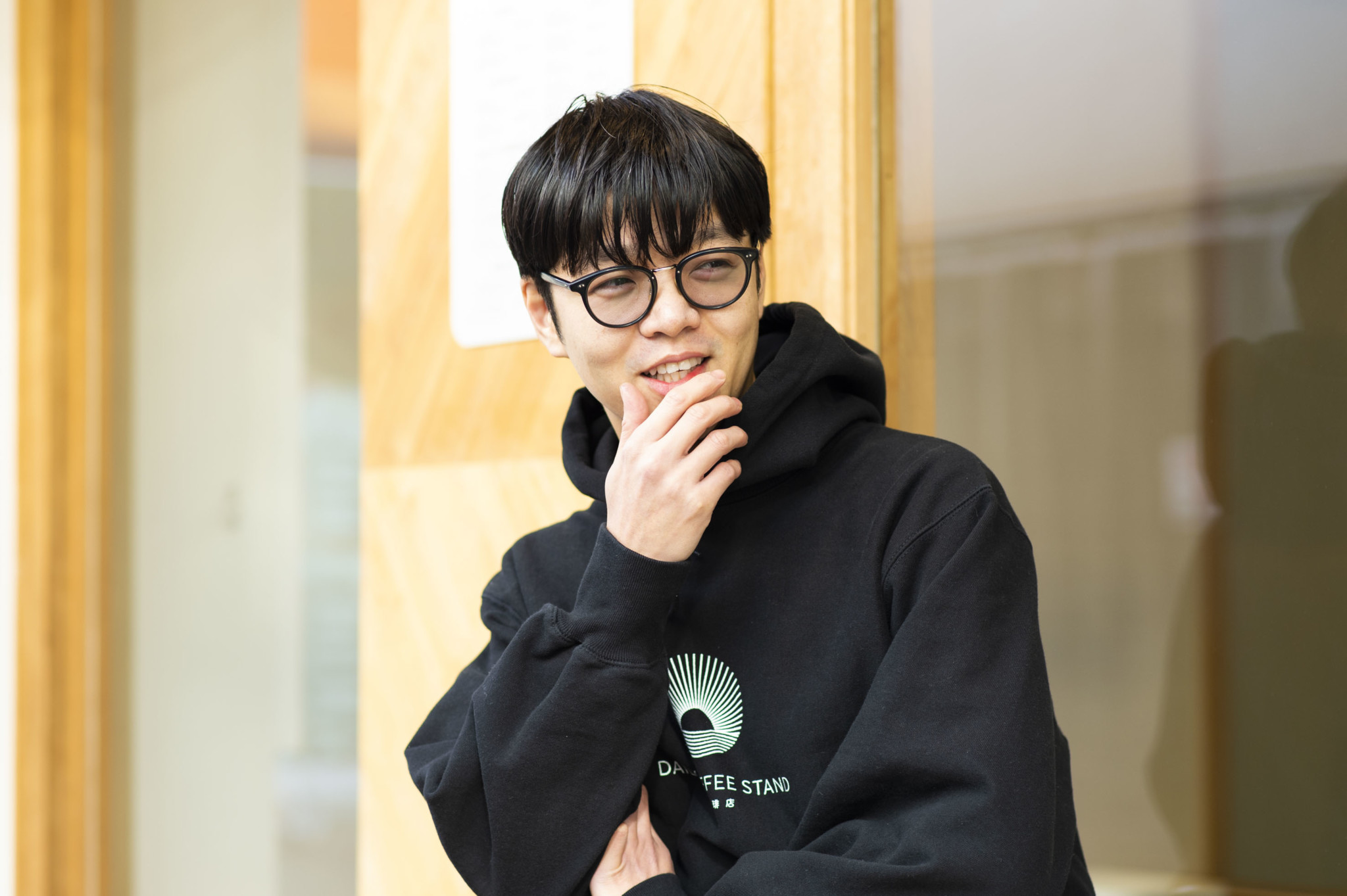 "At that time, I initially sought to find a property in the areas that are popular among young people, such as the Shibuya area, including Yutenji and Ikejiri. However, I was not certain whether I could continue to enjoy and love these neighborhoods a decade later. Then, I came to realize that I felt relieved whenever I return to Nogata, and I am confident that I will continue to like it because it is my hometown. In fact, this property used to be home to my grandparents' clothing store before my café came to occupy it. When I was searching for a property, my grandparents' property was vacant at that time, perhaps by fate, so I decided to open my café in Nogata."
I want to run my café not for coffee geeks, but for people in the neighborhood.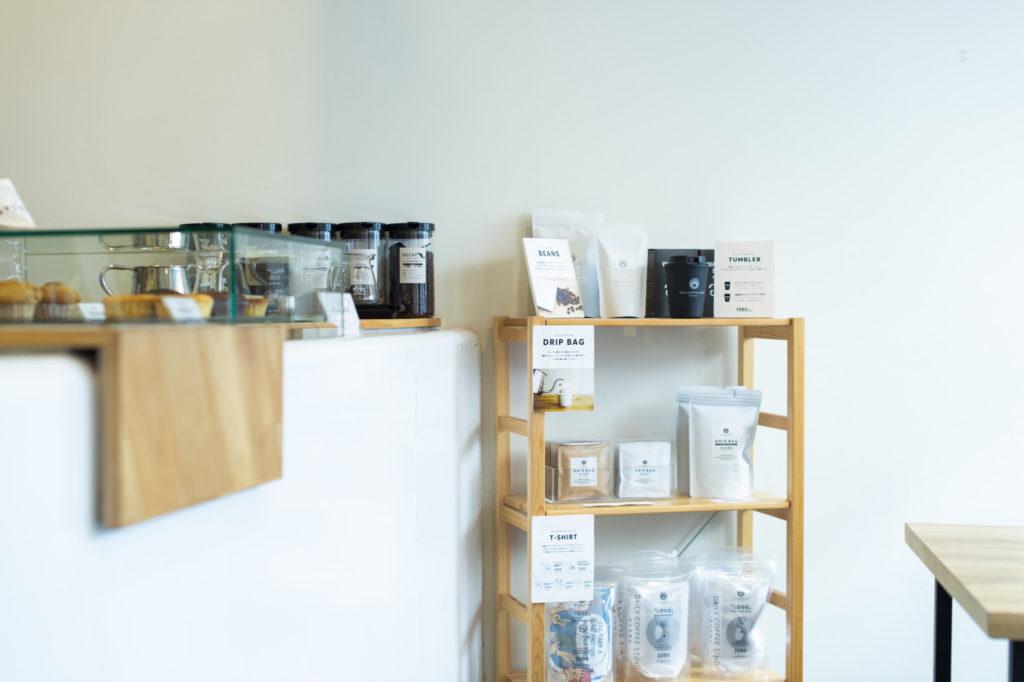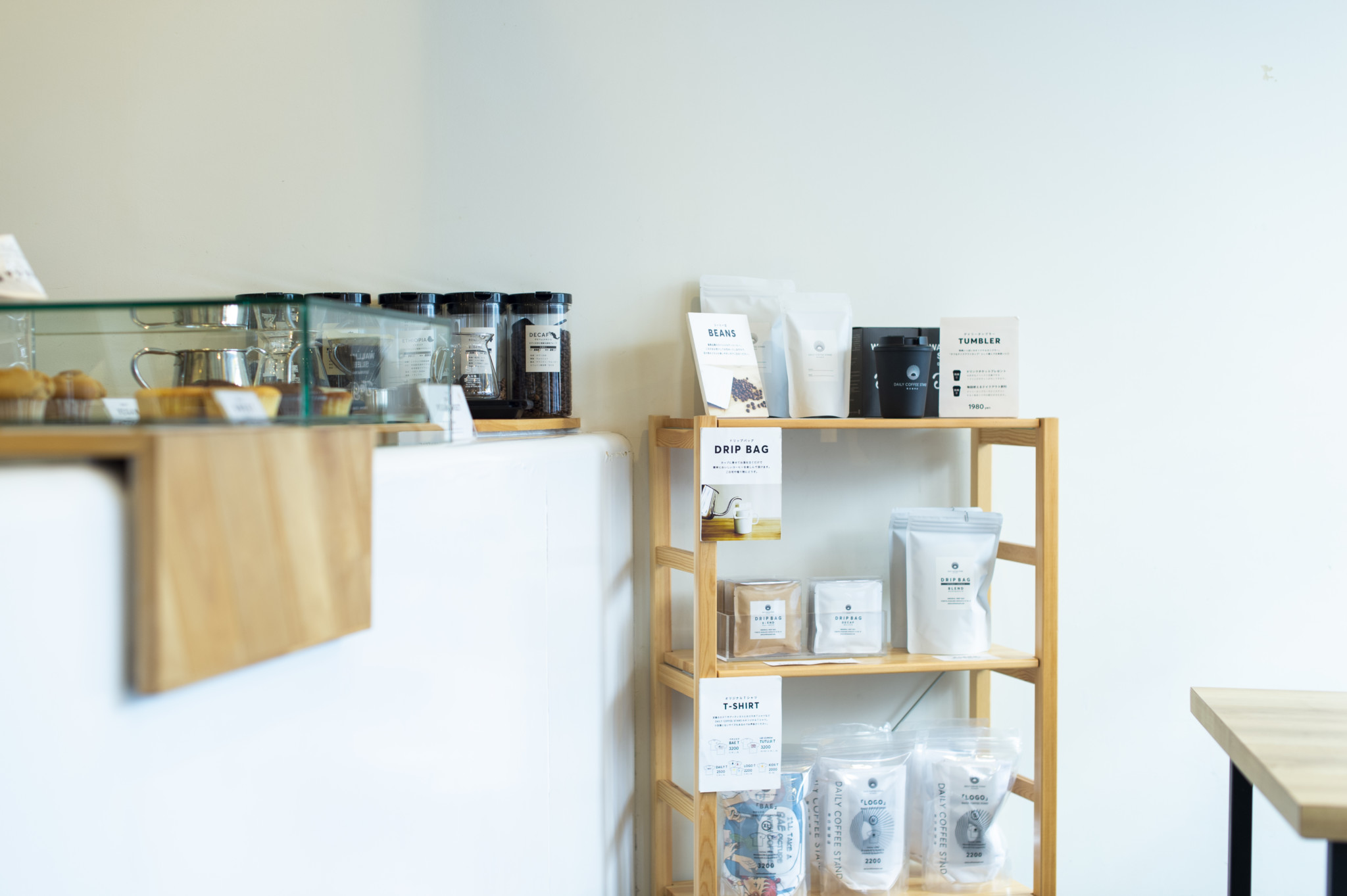 "The café was named Daily Coffee Stand, because it was meant to be a place where locals could drop by everyday for a cup of coffee. The glass-walled, sophisticated interior resembles coffee stands you would see in the city center. Since the café is located along an old side street, when it opened, ""it was a bit out of place in the neighborhood,"" reflected Mr. Ogawa.
""Initially, the locals were wary of this new and mysterious establishment. I wanted to create a cool place, something that was lacking in the Nogata of my childhood, that stood out in a unique way. The initial design was simpler because I like simplicity. However, it did not appeal at all to those whom I wanted to come in. I have made many modifications by trial and error for three and a half years in order to satisfy the local residents. For example, I put menus on the storefront signboard and above the cash register counter. People naturally become wary if they are unsure of what kind of shop has just opened in their neighborhood. (laughter)"""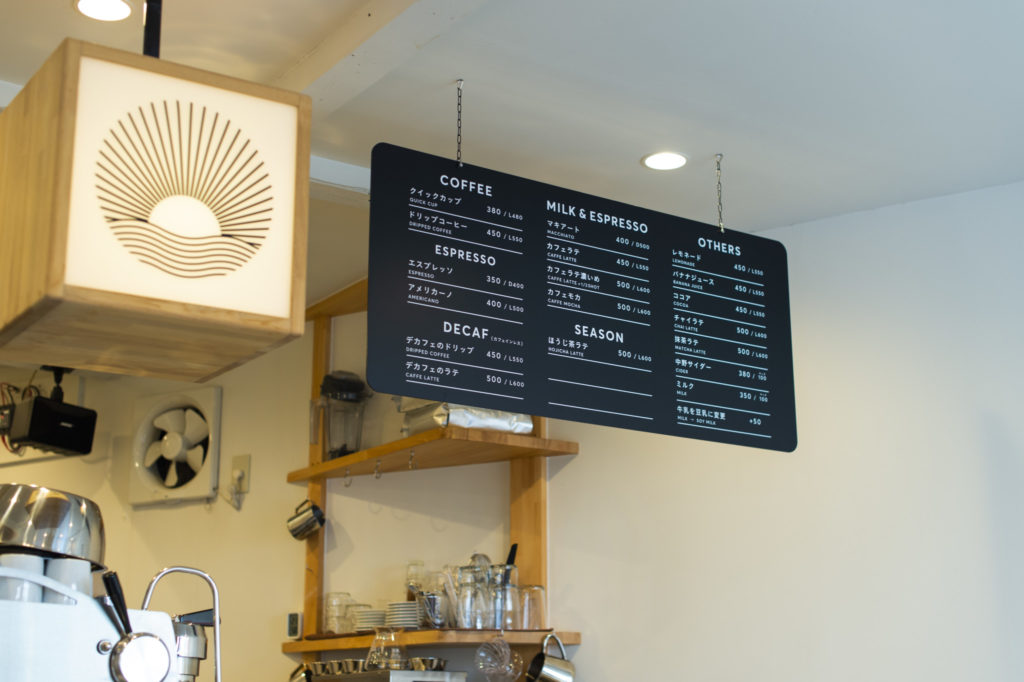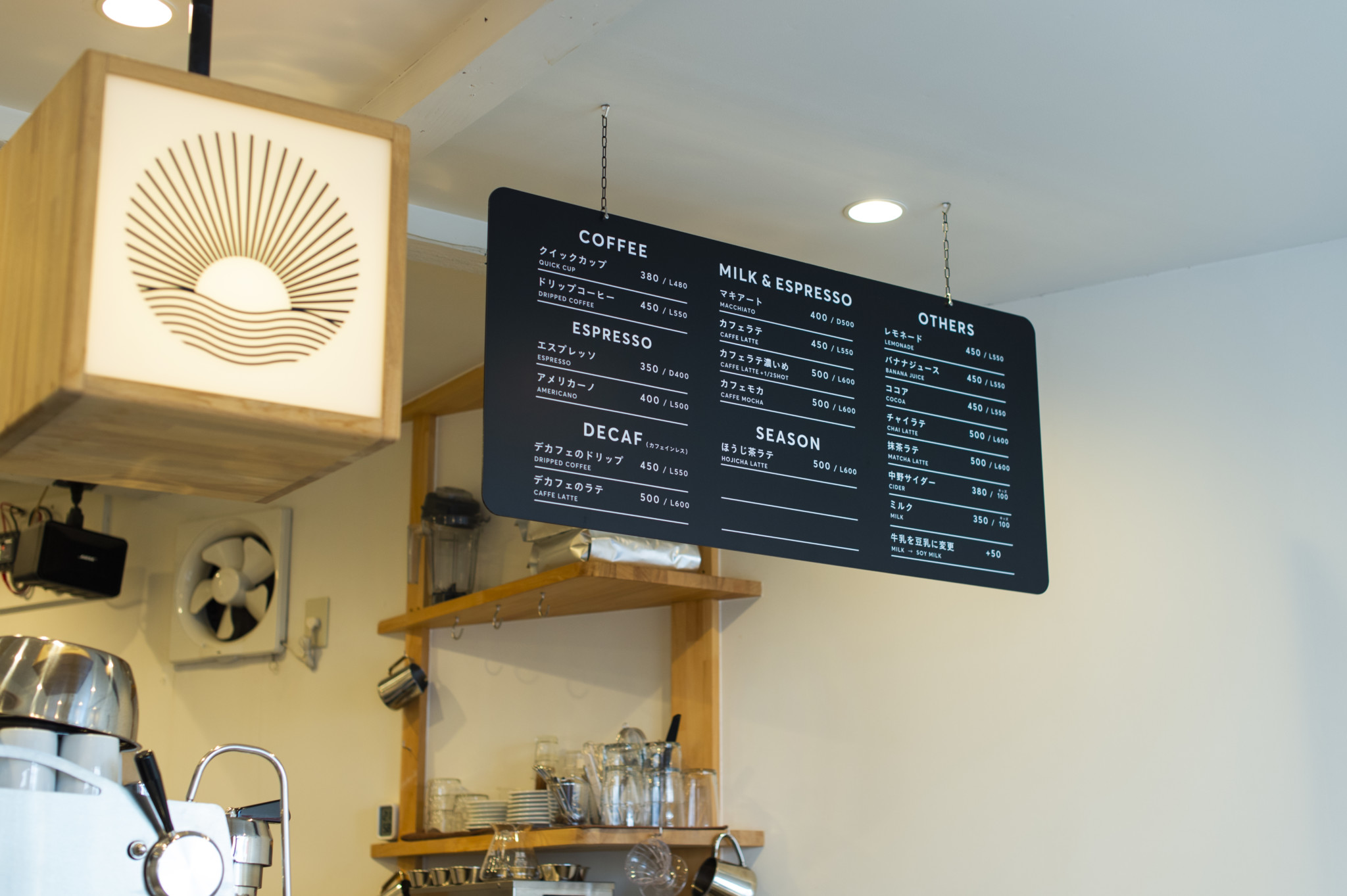 Mr. Ogawa emphasizes that his café serves local residents by making no compromises and preparing coffee, desserts, and all other items on the menu with due consideration. He uses specialty coffee beans roasted at OBSCURA COFFEE ROASTERS in Sangenjaya. This flavor is also a condensation of the café's philosophy.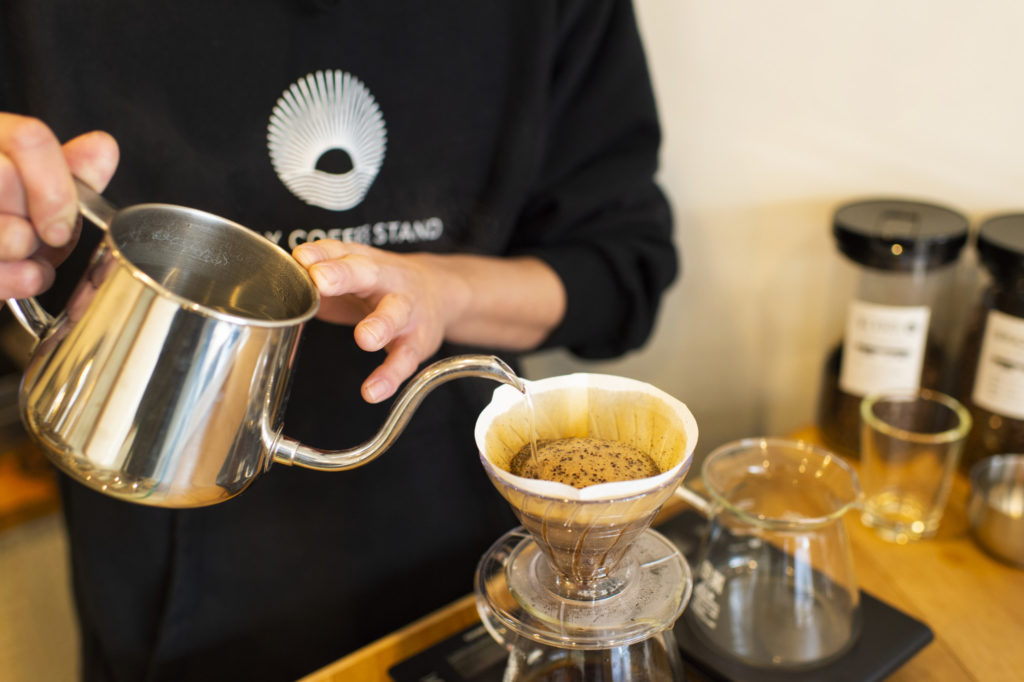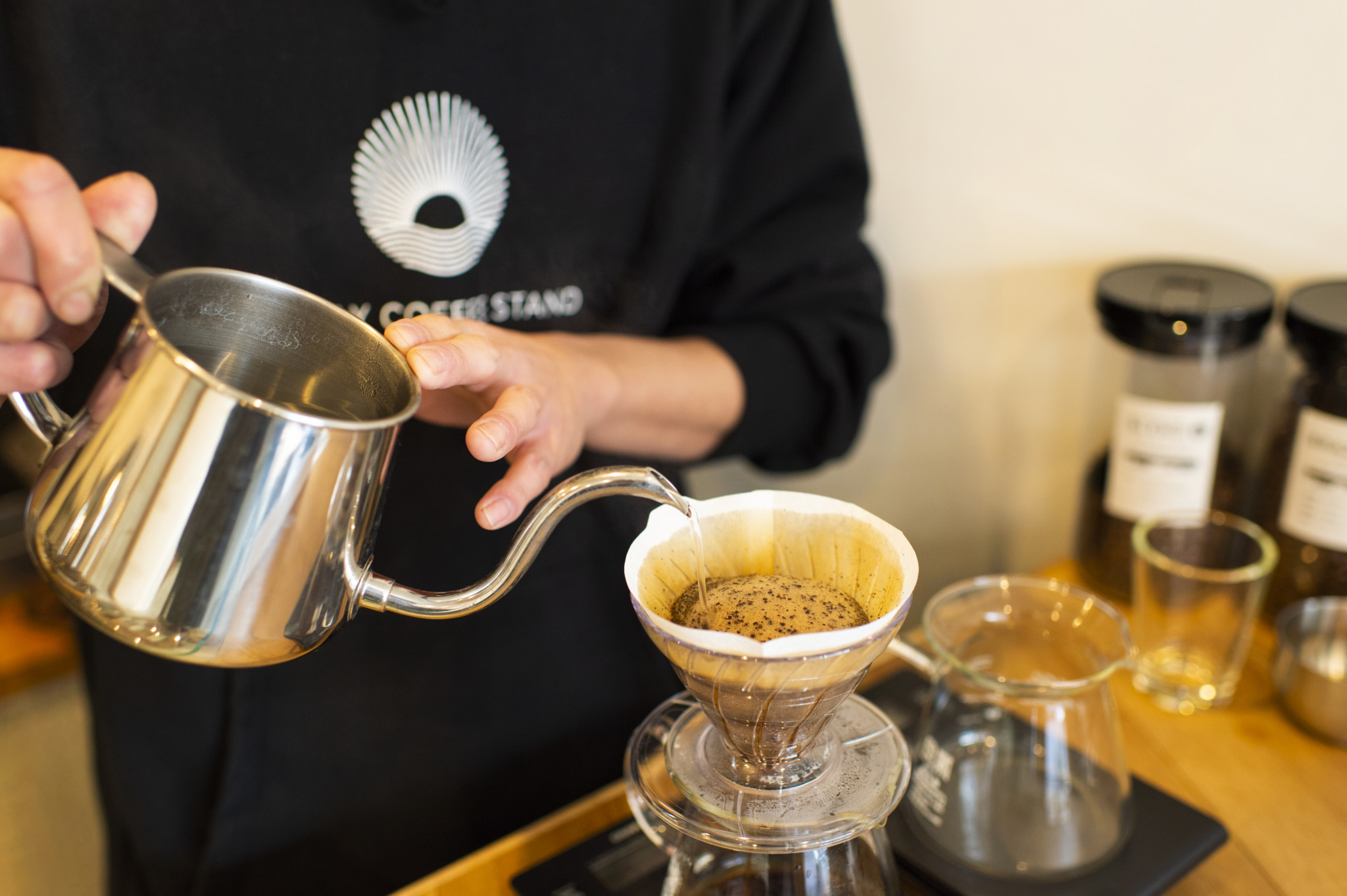 "The standard original blend is ordinary in the best way. It was prepared following the concept of ensuring customers would not tire of drinking it every day. I want to run my café not as a place just for coffee geeks to frequent but as a place that serves people in the neighborhood. When I opened the café, my intention was to change up the types of beans used, but now I use the same types of beans. I shifted the style of the café from letting customers enjoy a different flavor every day to letting them enjoy the same flavor whenever they drop in based on lifestyles in the neighborhood."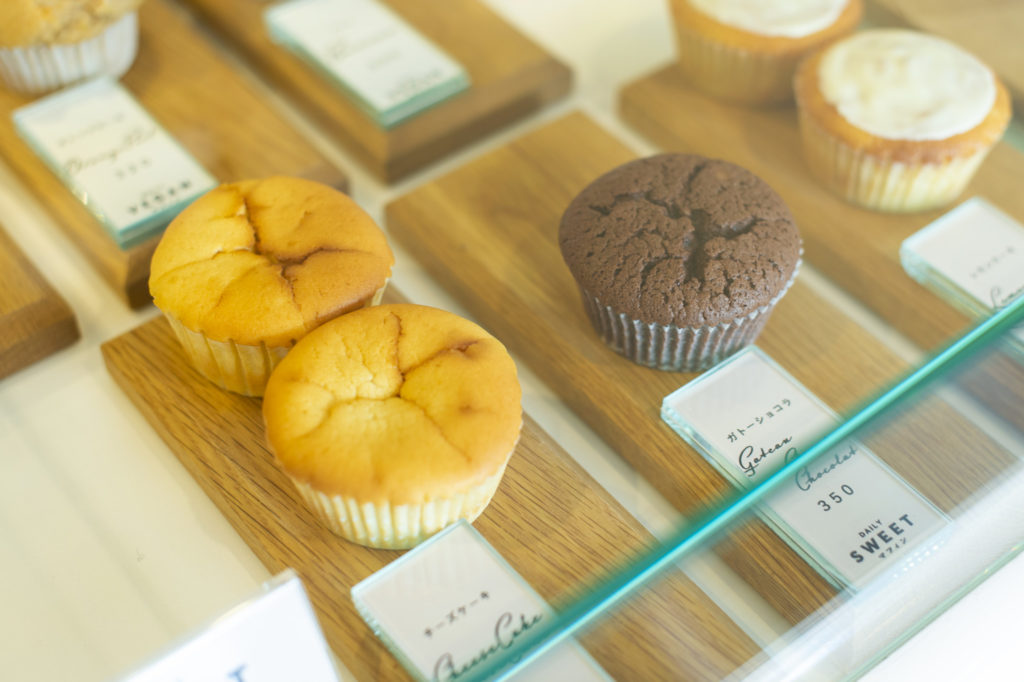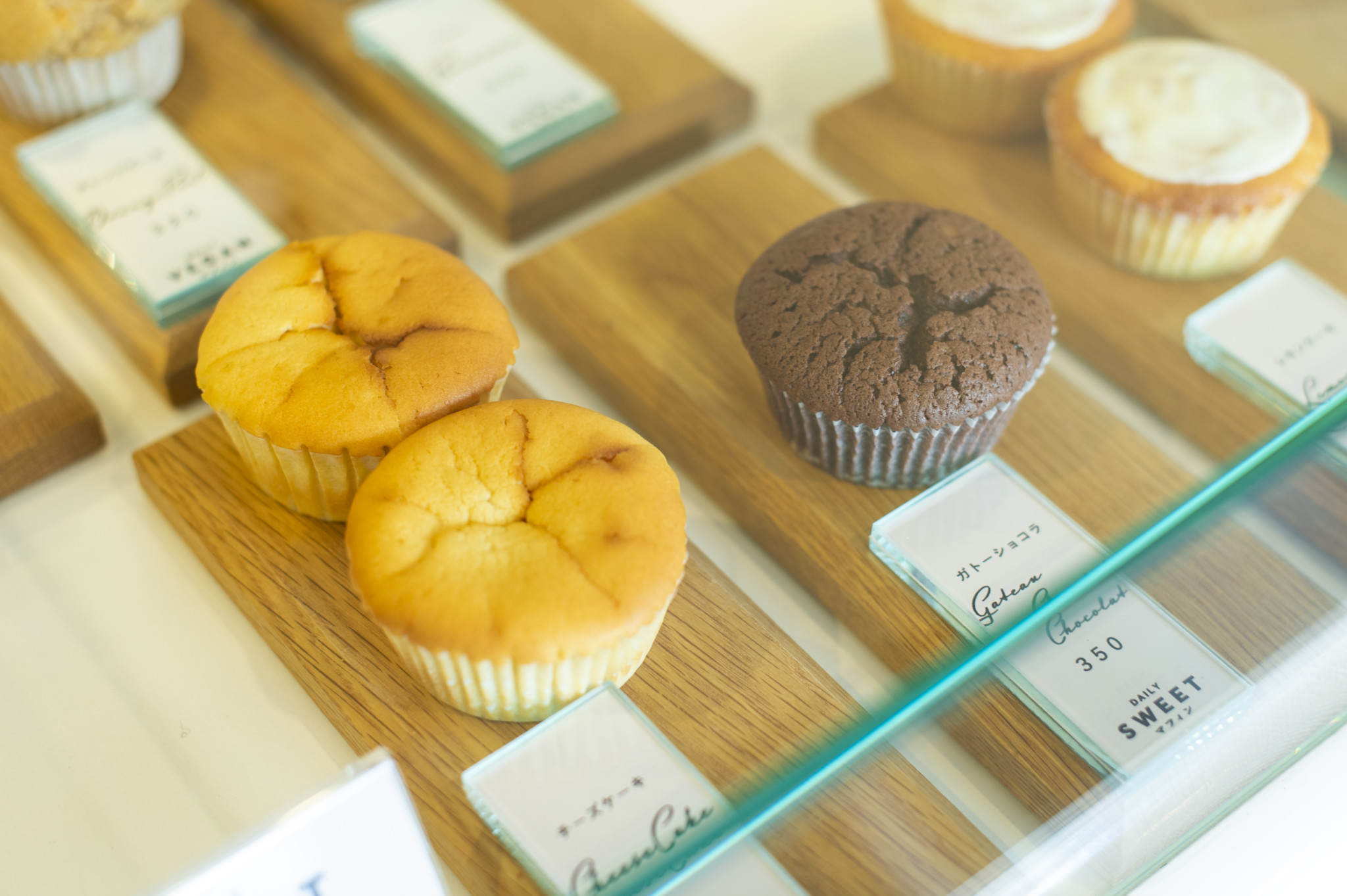 The café also serves decaffeinated coffee as well as 100-yen milk and soda produced in Nakano for customers with small children so that mothers can drop in casually. The café is also known for its muffins: a rich type made with butter and egg, and a vegan type without eggs, butter, or dairy products for children with food allergies.
Cherishing the family-like bond between the café and customers built through coffee.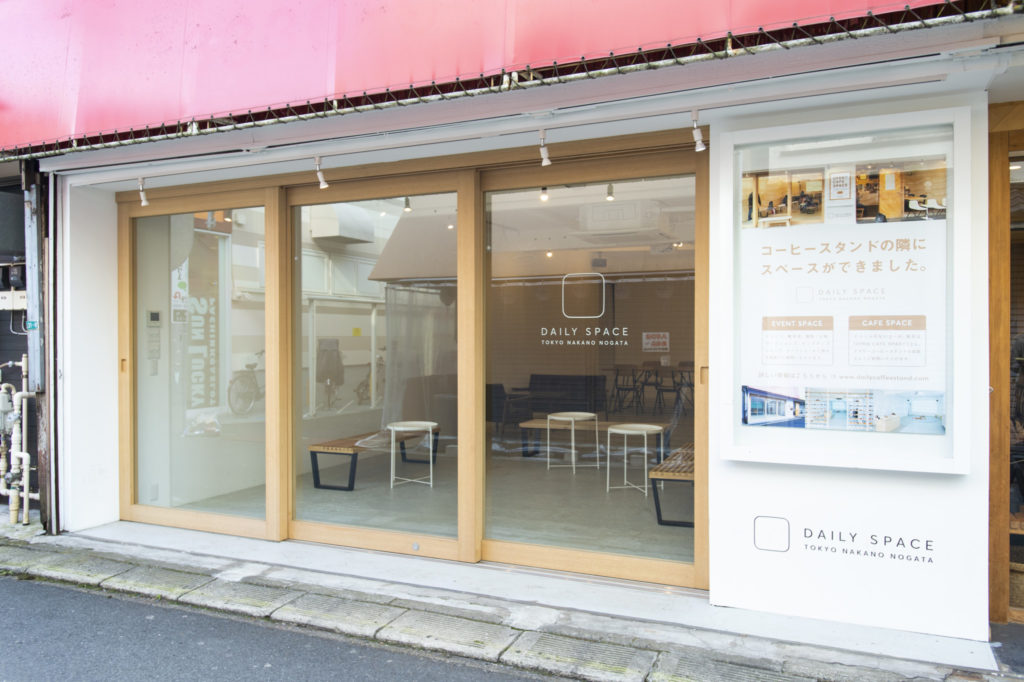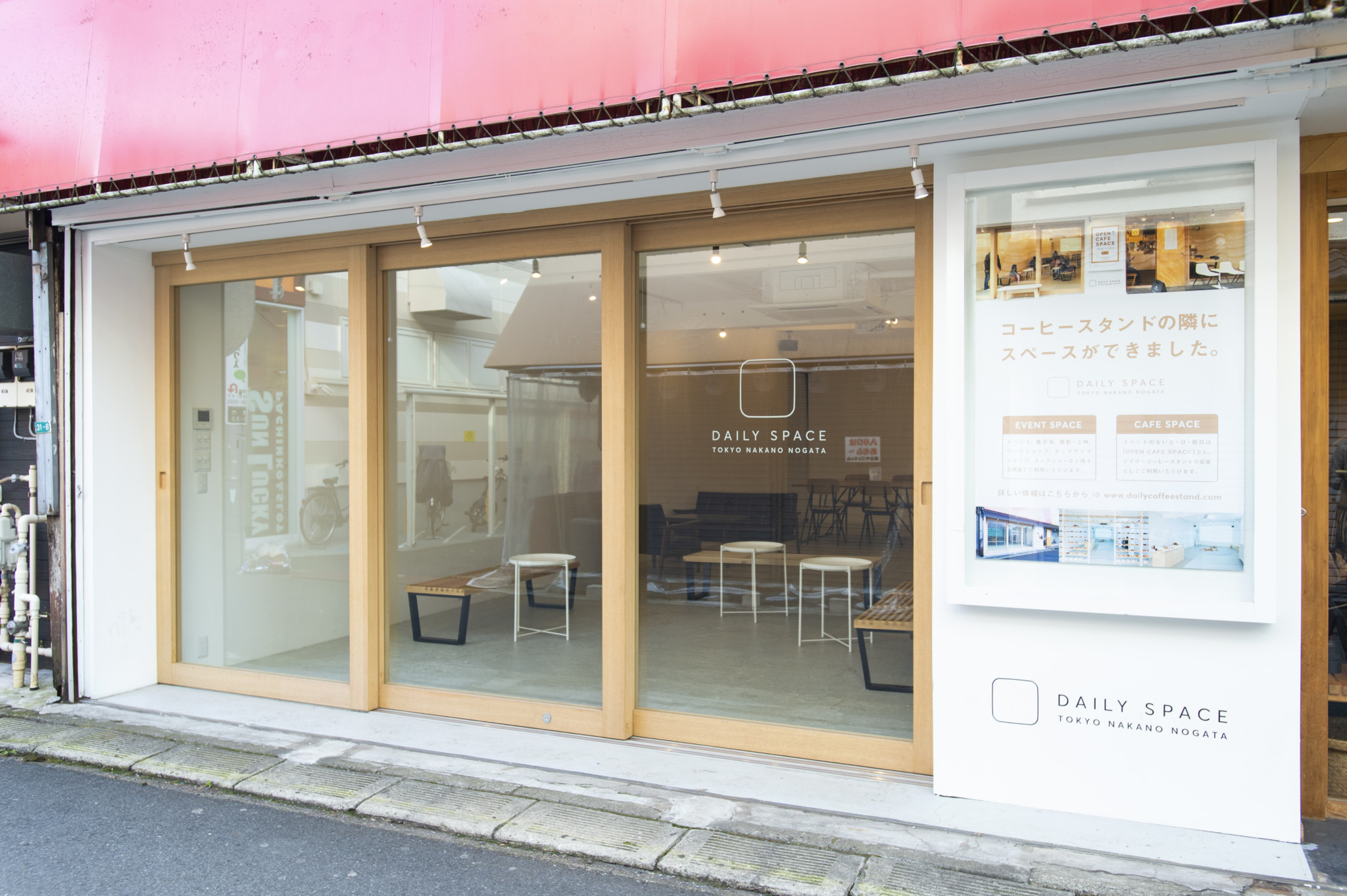 "Today, various customers, ranging from nomad workers and mothers with small children to elderly women with pets, visit the shop to relax and enjoy conversations with Mr. Ogawa and the staff. This diverse customer base is proof that people in the neighborhood appreciate the Daily Coffee Stand.
""I live in Nogata, the same neighborhood as my customers. This café is an extension of the daily life of my customers and myself, to the point where its a matter of course that we regularly exchange greetings and a bit of small talk here. On one occasion, a heartbroken regular came in crying and I listened to her story without being judgmental. Personally, I would want to go straight home and be alone, but there are people who come here in such a situation. I want them to rely on me if they are in trouble, and vice versa. It is like I have many family members, even though they are not my actual family members."""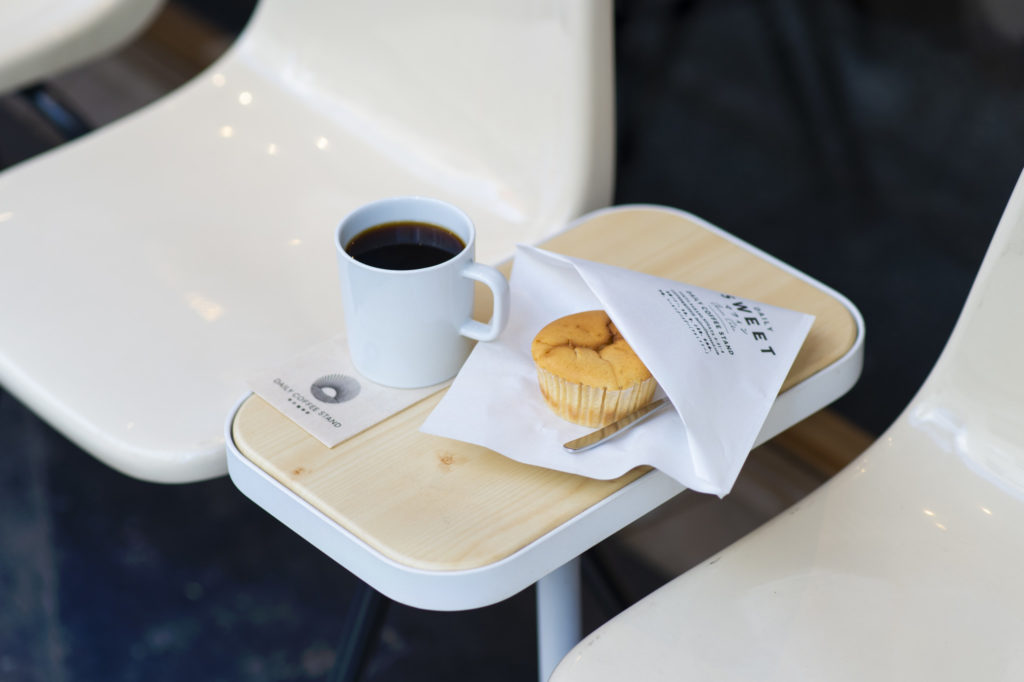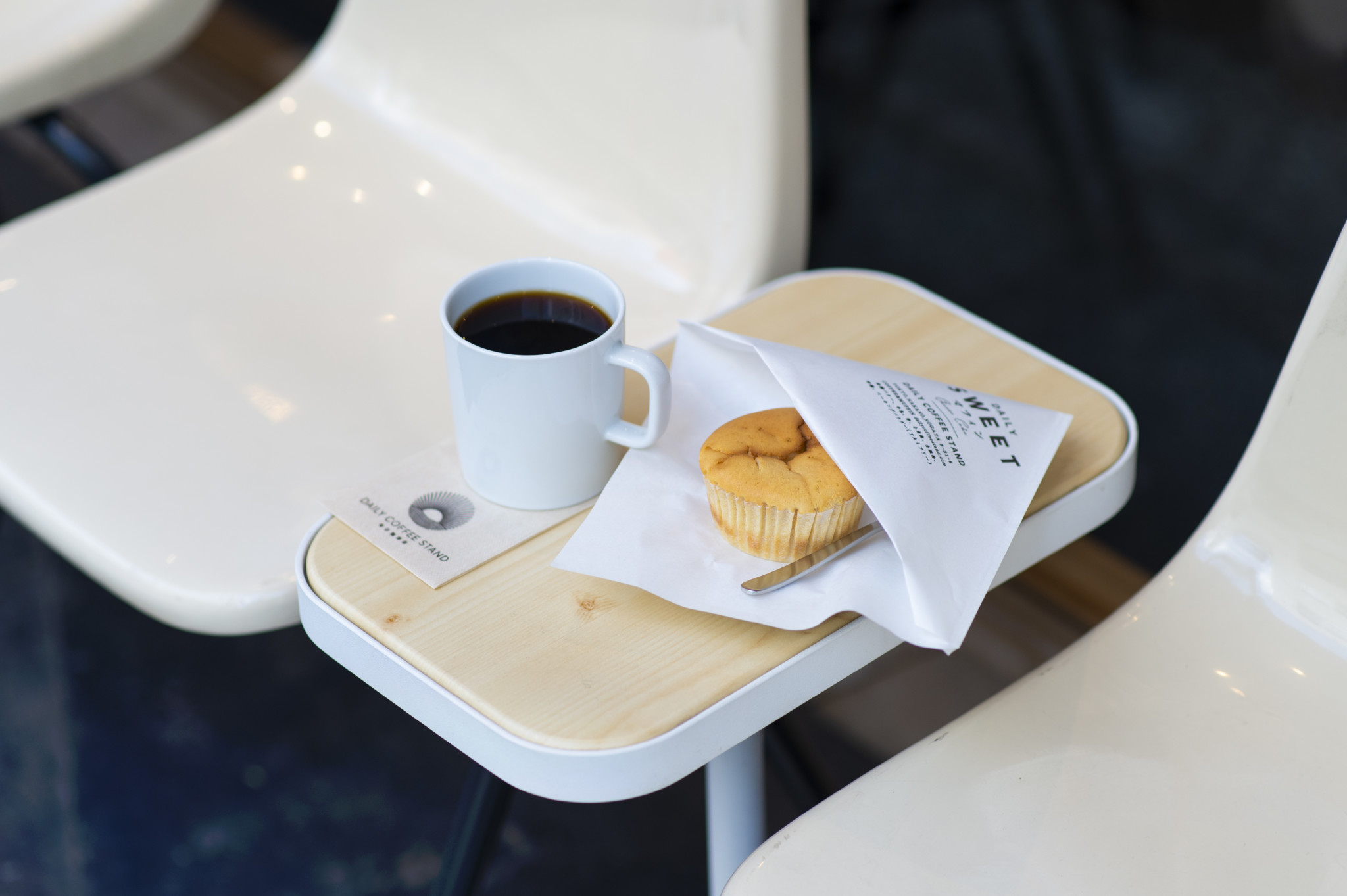 "The last question: What kind of neighborhood is Nogata?
""Despite being in Tokyo, Nogata has a local atmosphere where residents are close to one another. There are five shopping streets in the neighborhood, so you could say that its consists almost solely of shopping streets. (laughter) The shopping streets are lively with more independent shops than chain stores! Nogata will become even more attractive when more fun and interesting shops with young business owners emerge in addition to bars and restaurants."""
About the Daily Coffee Stand, the business featured in this article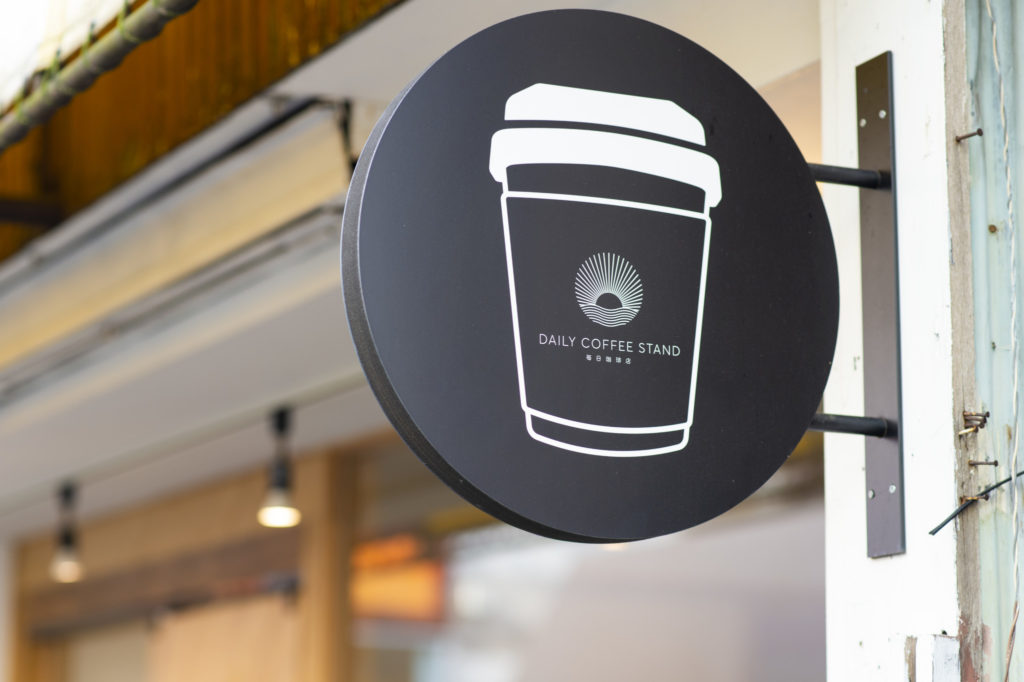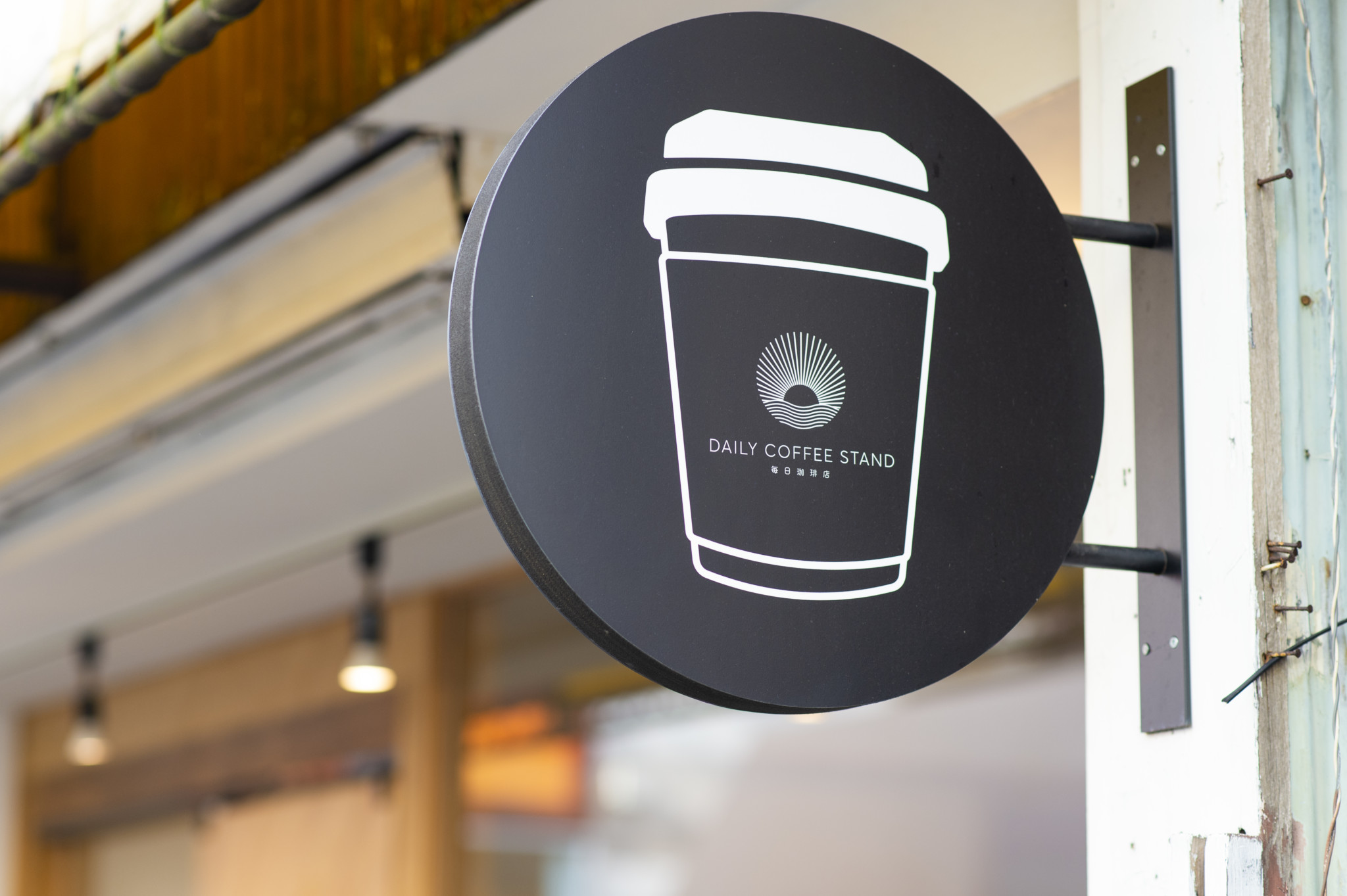 ■Location: 5-31-8, Nogata, Nakano-ku, Tokyo
■Phone: 03-5327-8027
■Business hours: 10:00 AM - 7:00 PM
■Closed: Open year-round
■Official Instagram:https://www.instagram.com/dailycoffeestand/
(photo:Masanori Wada text:Ayano Sakai)
* The information presented in this article is current as of the date of the interview; it may differ from the latest information.