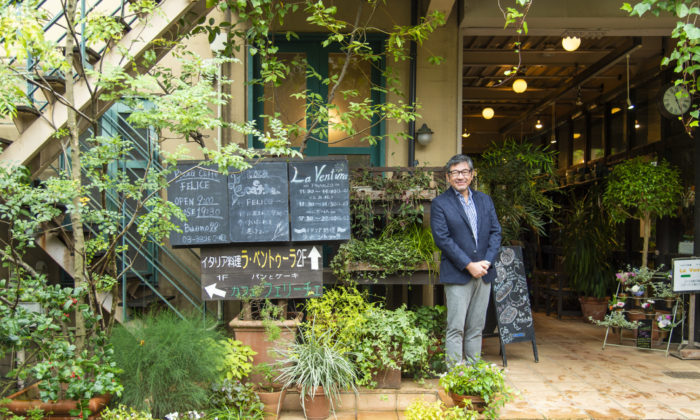 The idyllic café-restaurant GARDEN SQUARE in Toritsu-Kasei brings a touch of nature to the town, providing relaxation in each season.
A large mansion nestled in the woods stands out in a quiet residential area lined with new condominiums. Garden Square is a unique combination of a flower shop, Italian restaurant, and café that local residents adore as a special place. It offers a serene space where they can unwind and feel connected to nature in each season, evoking a sensation of being in the Italian countryside.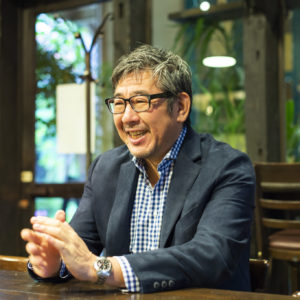 Yasuhito Kanda
55 years of living in the Seibu Line area.
A dyed-in-the-wool Nerima native, lives in Nakamura in Nerima Ward. He also runs the Mondo Parlor café in Toritsu-Kasei.
All you can see from the terrace is greenery and sky. The garden restaurant is surrounded by nature.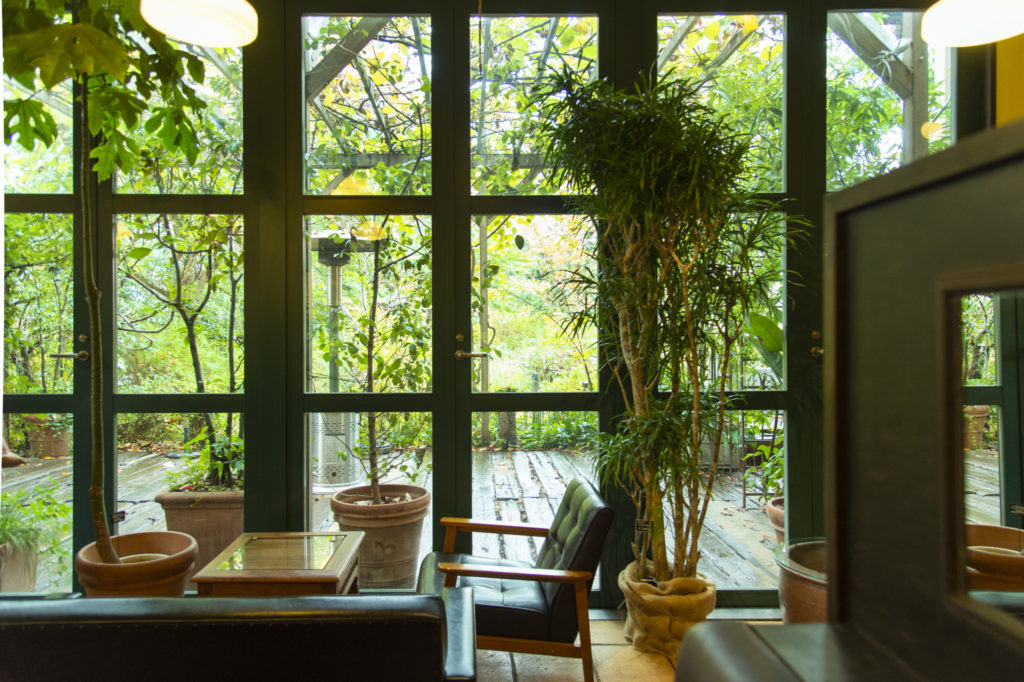 Garden Square marked its 20th anniversary in October 2019. Today, there is an increasing number of restaurants and cafés with florists attached, but it was a novel business concept in the neighborhood then.
"It started as a flower shop on the ground floor and an Italian restaurant on the second floor. Then, later on, I thought it would be nice to have a place to have tea during the day and evening, so I built a café. When this place opened 20 years ago, there were no Italian restaurants in Nerima at all, so at first, people didn't think it was a restaurant and often said, 'That's a rather glamorous house,'" recalls the owner, Mr. Kanda, with a laugh.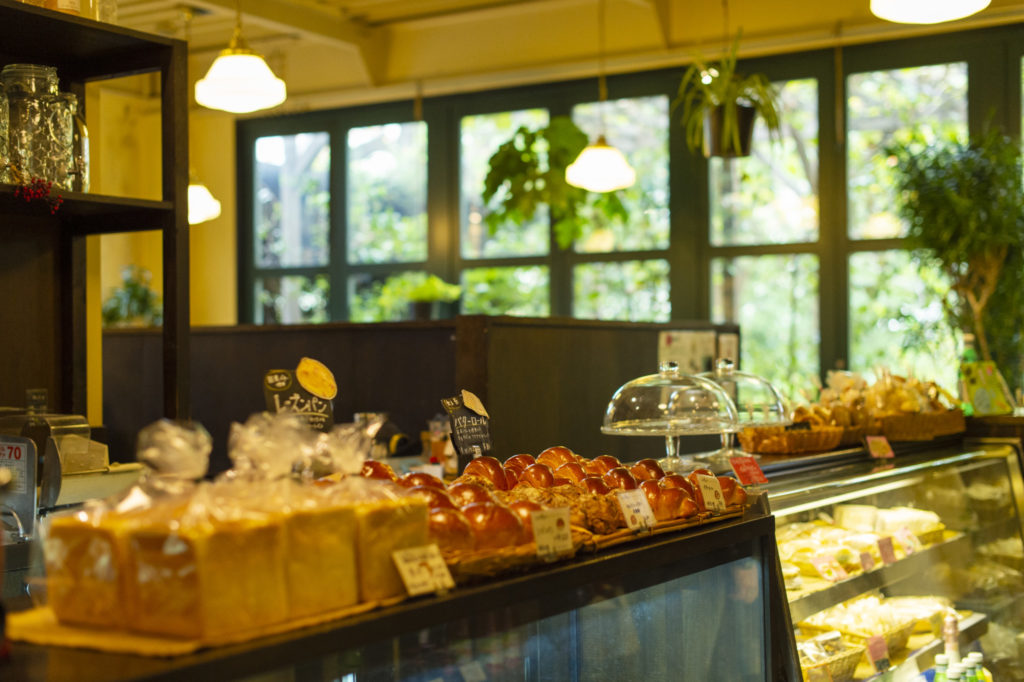 Built to resemble an "Italian country house," once you step inside, you will forget you are in Nerima and feel like you have been transported to Italy. The mixture of refinement, rusticity, and warmth, without pretension, immediately won the hearts of the locals. The most important feature of the space is the courtyard full of nature, visible from the café and restaurant.
Mr. Kanda explains, "In the garden, the trees have been replanted to provide an unobstructed view of greenery and sky from the upstairs terrace. The trees have grown too much, so the flowers in the florist's shop no longer thrive in the shade (laughs). But thanks to this, the view of the surroundings is completely blocked, creating an extraordinary, lush environment."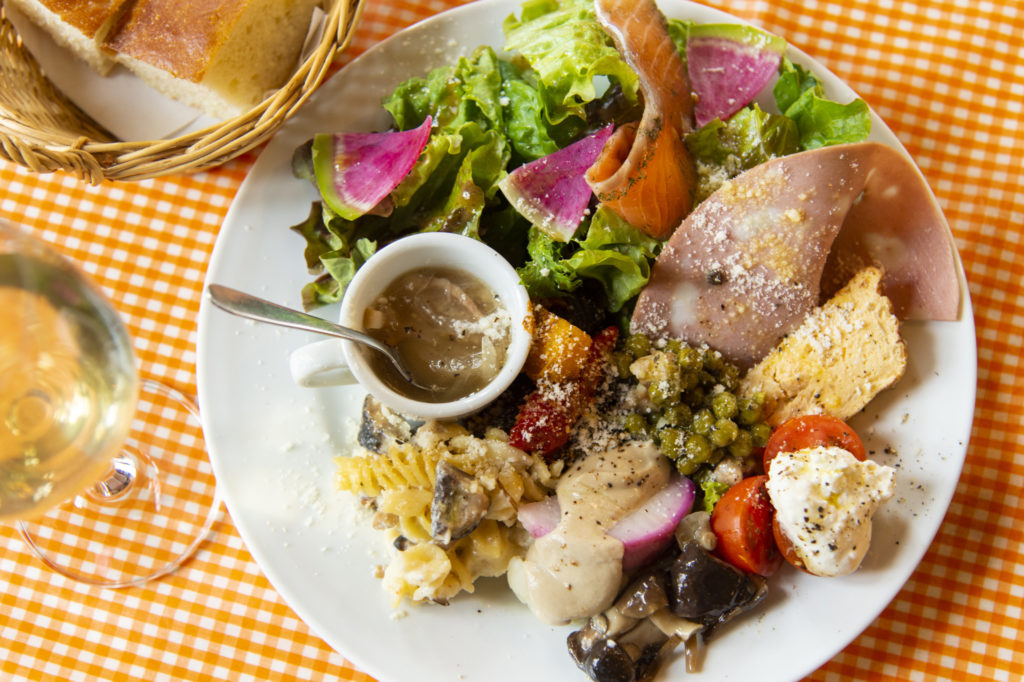 In the spring, the whole area is bathed in pink with cherry blossoms, and the floor is carpeted in pink when they fall. After that, dogwoods and hydrangeas bloom in profusion, fresh greenery dazzles in the summer, and the leaves change color in the fall. Lunches and dinners enjoyed in this setting provide local residents with a small daily pleasure and comfort.
From barbecues to weddings. A place loved by three generations of parents and children.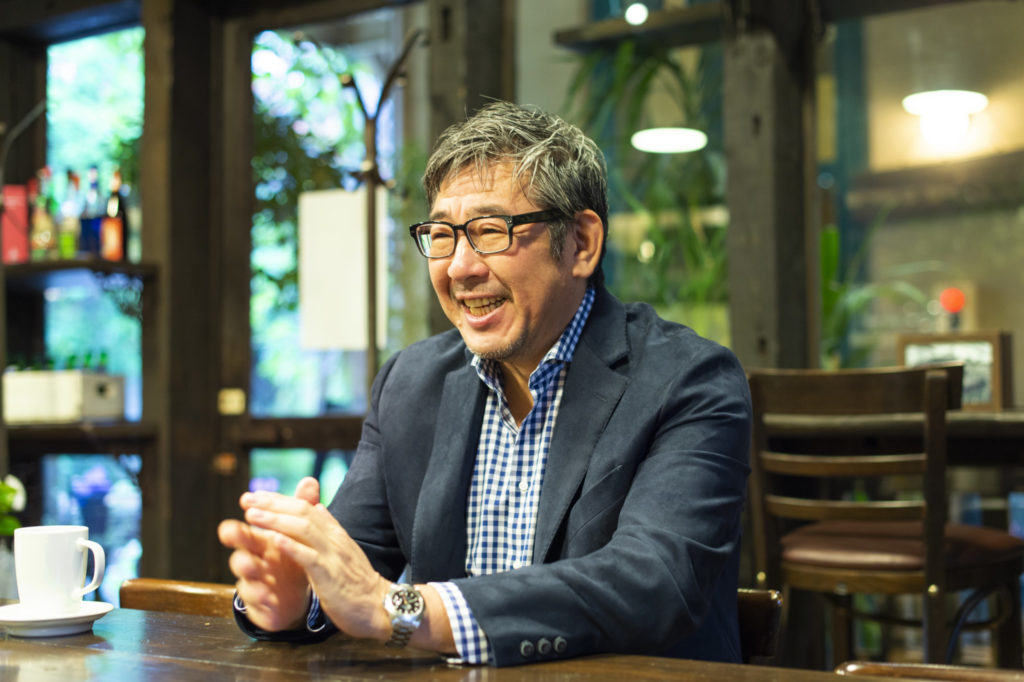 Mr. Kanda is a dyed-in-the-wool Nerima native, born and raised in Nakamura in Nerima Ward. Having lived in the town his whole life, he deeply loves the community and values the connections between the town and its people.
"In this area, there are numerous condos but not much else. My goal in creating this eatery was to provide people with a place to enjoy lunch on weekdays. I believe it has fulfilled this aim. Seeing three generations of young children, mothers, and grandmothers visit the restaurant brings me joy. It would be wonderful if the mothers could take a break and relax," said Mr. Kanda.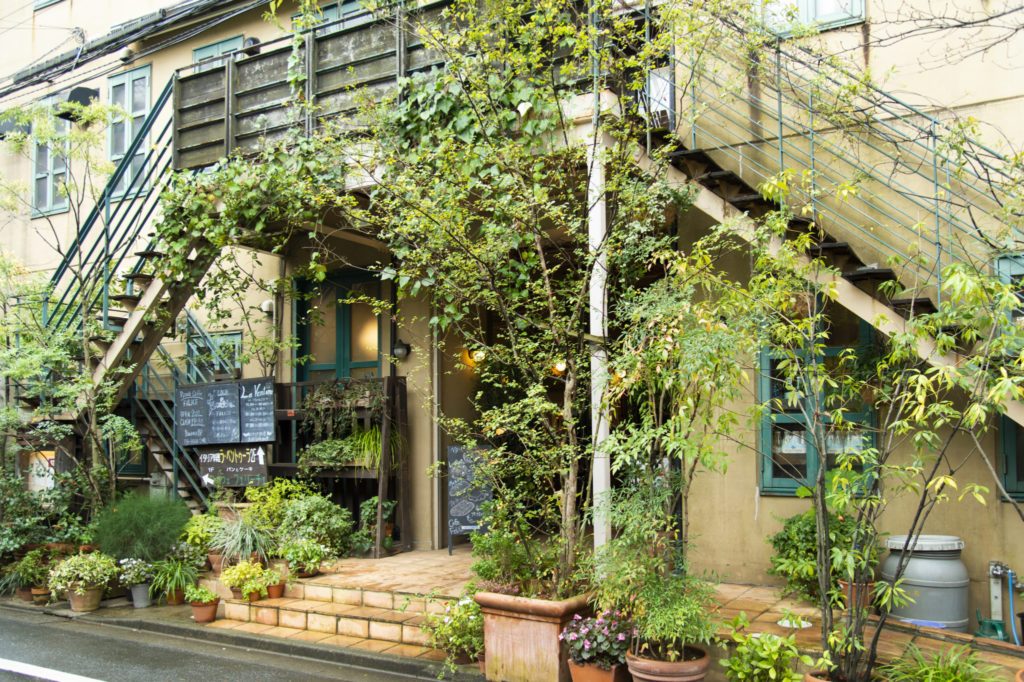 Mr. Kanda continues, "I want people to use this place as they wish," whether for lunch or dinner, private parties on the terrace instead of at home, or barbecues when it's pleasant outside." In the past, the venue has been used for weddings and memorials. Each visit will inspire you to make plans, like "Who should I bring next time?"
"I want it to be more than just a restaurant but a gathering place for the local community."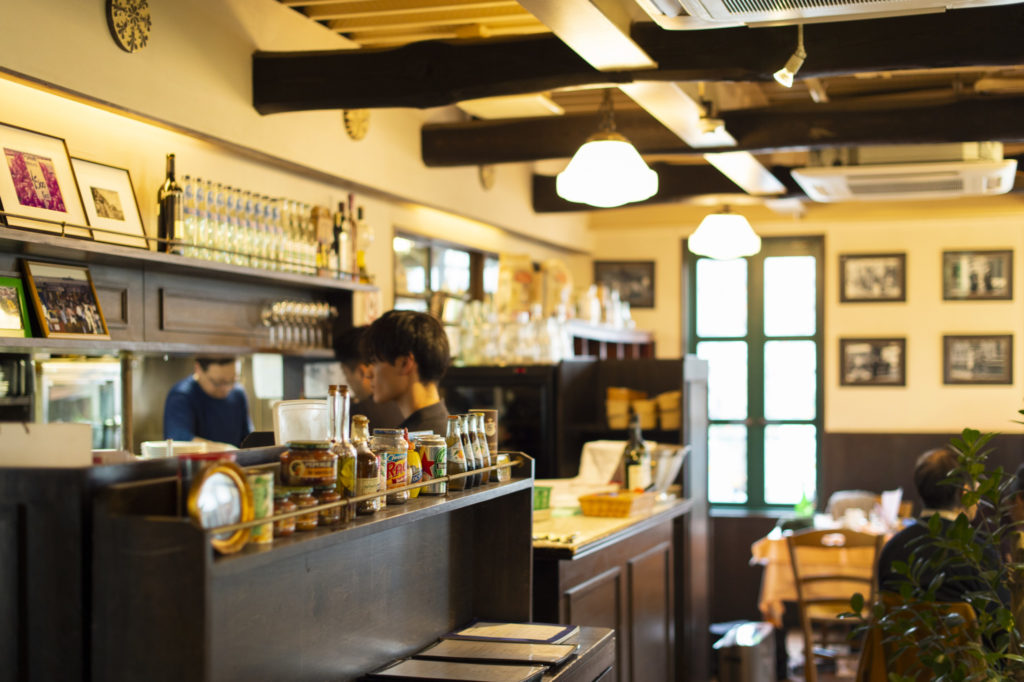 Mr. Kanda has been working on new plans as GARDEN SQUARE celebrated its 20th anniversary.
He shares his plan to open a children's diner where kids can dine together instead of eating alone. He's in talks with local residents to see if they can use vegetables that local farmers would otherwise discard. Additionally, he wants to organize a mochi party since most kids these days have never made mochi before.
Mr. Kanda, the PTA president of his son's elementary school, is deeply committed to the community. He frequently discusses ideas with mothers, holds meetings, and organizes events.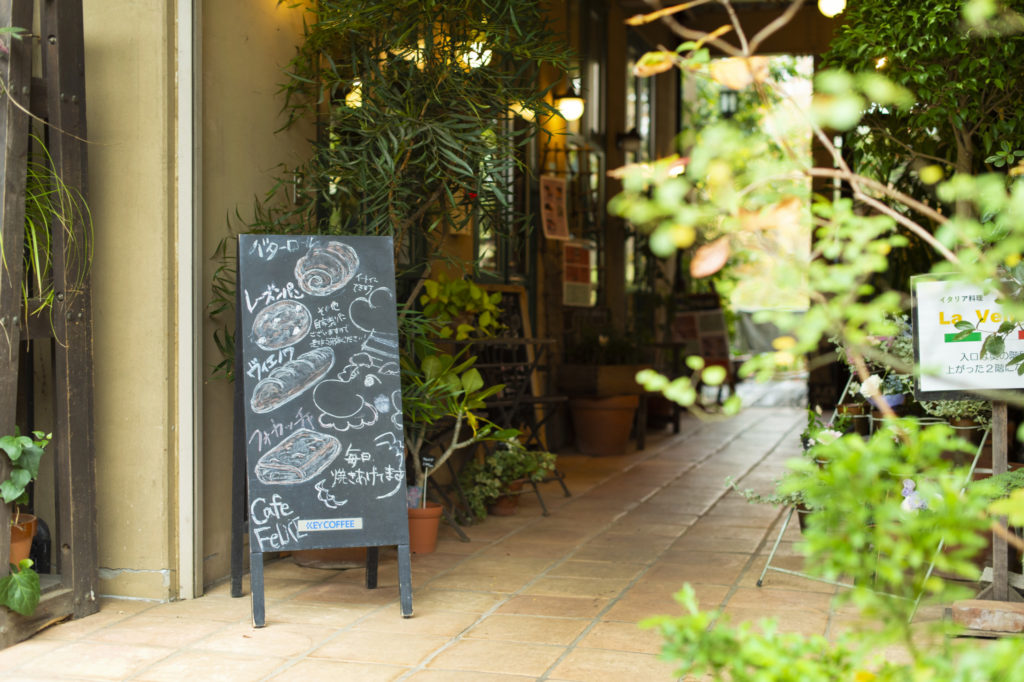 He explains, "I'm an old local, so I have lateral connections and know the town well. People like me have to mobilize and encourage newcomers to join to grow the community. We've got plenty of other Italian restaurants, unlike 20 years ago. Of course, I want to maintain that demand. However, my goal for the future is for my place to be a community hub where people say, 'Let's go there' or 'There's that place...' when something happens in the local area."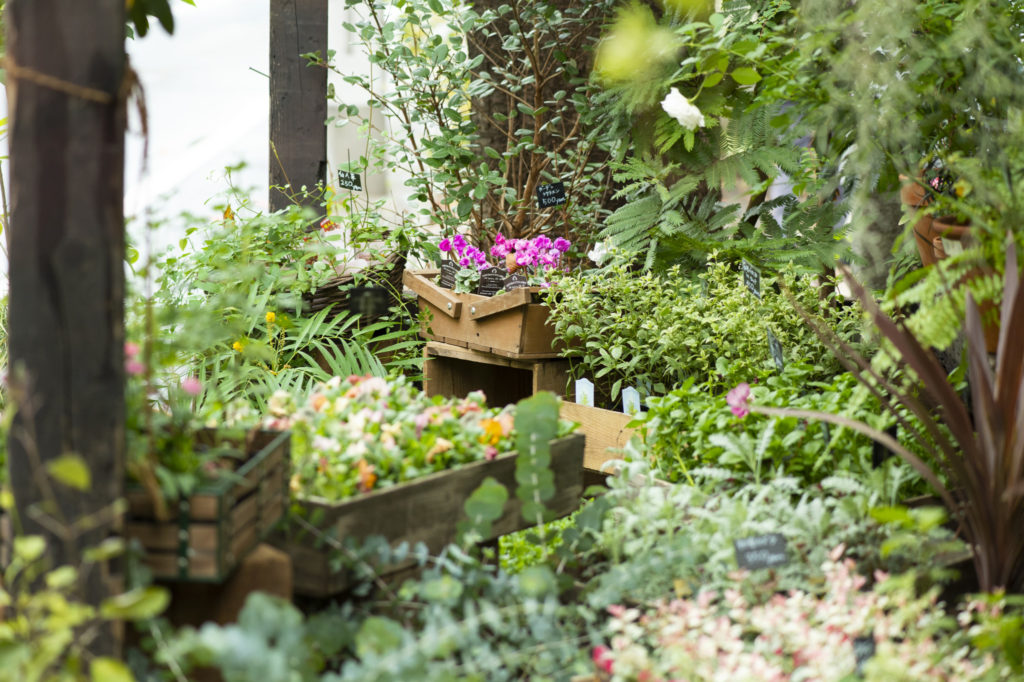 GARDEN SQUARE is there for you no matter what the occasion. It is more than just a restaurant or café; it is a comforting destination for local residents. Treat yourself to a moment of peace and relaxation surrounded by beautiful scenery that changes with the seasons.
About GARDEN SQUARE, the business featured in this article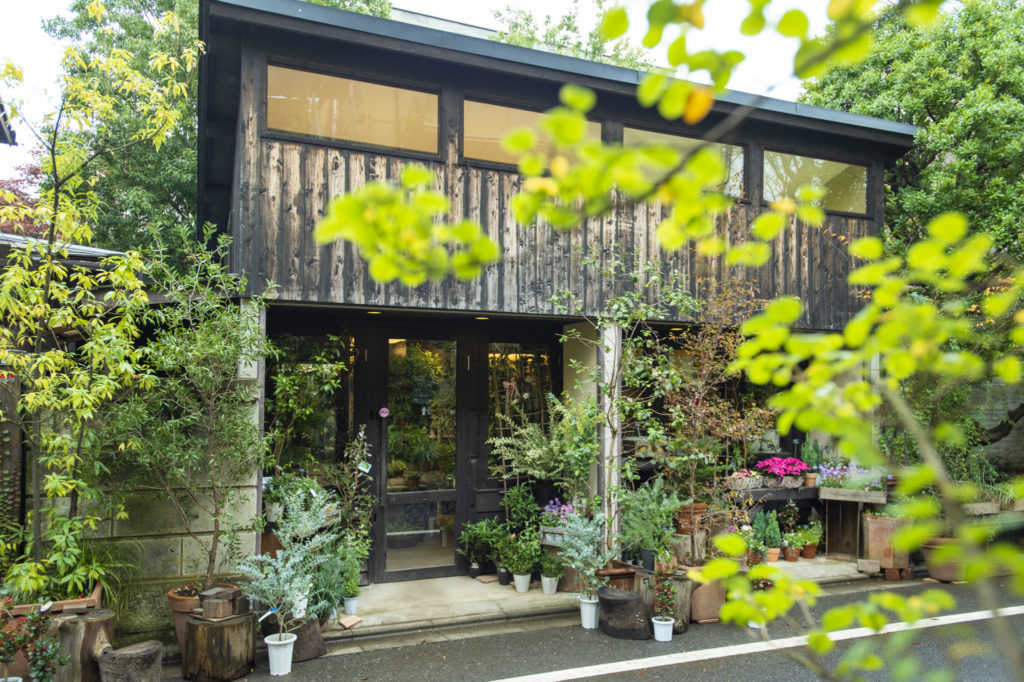 ■ Location: 1-27-20, Nakamura-Minami, Nerima Ward, Tokyo
■ Phone: café Felice 03-3825-2992 / La Ventura 03-3825-0611 / Hanabana 03-3825-3501
■ Business hours: café Felice 9:00 a.m. – 6:30 p.m. (last order) / La Ventura 11:30 a.m. – 2:00 p.m. (last order) (Sat & Sun 11:30 a.m. – 2:30 p.m.), 5:00 p.m. – 9:00 p.m. (last order) / Hanabana 10:00 a.m. – 6:30 p.m.
■ Closed: Thursdays
■ Official website:https://g-s.jp/
(Photos by Masanori Wada, texts by Ayano Sakai)
*The information presented in this article is current as of the date of the interview; it may differ from the latest information.